Gene Parsons – Stringbender Documentary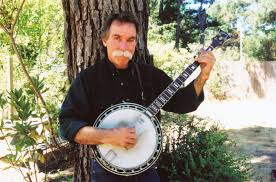 Gene Parsons was born on September 4, 1944 on his family's farm in Morongo Valley in the Mojave Desert, California. His professional musical career began when he joined up with guitarist and Fiddle player Gib Guilbeauin the duo Guilbeau & Parsons.  Later the duo was joined by Clarence White, former guitarist with the Kentucky Colonels, and bassist Wayne Moore to form the band Nashville West, named after a club where the band often performed.
After the dissolution of Nashville West, Parsons was brought in to The Byrds by his friend Clarence White, who had recently become the band's guitarist, to replace previous drummer Kevin Kelley. Parsons remained with the band for four years, principally as a drummer but he also contributed guitar, banjo, harmonica and a number of his own songs to the albums Dr. Byrds & Mr. Hyde, Ballad of Easy Rider, (Untitled), Byrdmaniax and Farther Along.
His first solo album, Kindling, was released in 1973 on Warner Bros. Records, after the disbandment of The Byrds. Although Kindling received positive reviews in music publications such as Rolling Stone, it failed to reach the Billboard Top LPs & Tapes chart.  Following this, Parsons joined The Flying Burrito Brothers, like other ex-Byrds Chris Hillman, Gram Parsons (no relation) and Michael Clarke had done before him. While he was a member of The Flying Burrito Brothers with Sneaky Pete Kleinow, Chris Ethridge, Skip Battin, Joel Scott Hill and Gib Gilbeau, Parsons contributed a number of songs to the band's Flying Again and Airborne albums, including "Wind and Rain", "Sweet Desert Childhood" and "Out of Control".
After his tenure with The Flying Burrito Brothers ended in 1978, Parsons released a second solo album in 1979 entitled Melodies. Since the mid-1980s, he has also released two albums with his wife, California based folk musician Meridian Green, under the moniker of Parsons Green.[10] A third solo album, this time a live recording, entitled In Concert – I Hope They'll Let Us In was released by Parsons in 2001 on his own Stringbender record label.
As well as his work with Nashville West, The Byrds and The Flying Burrito Brothers, Parsons has also played on records by Arlo Guthrie, The Everly Brothers, Randy Newman, The Gosdin Brothers, and Elliott Murphy.  
Gene Parsons currently lives in Caspar, California, spending much of his time running his StringBender company and customizing guitars with his B-Bender device in his machine shop.