How "Heartache Tonight" Buried The Laurel Canyon Music Era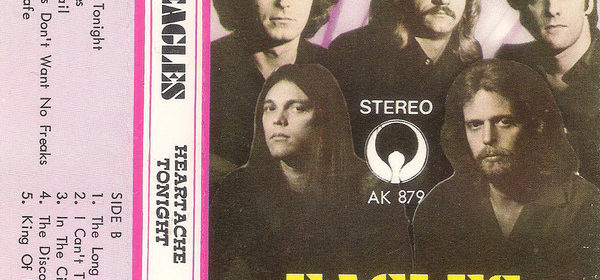 HOW "HEARTACHE TONIGHT" BURIED THE LAUREL CANYON MUSIC ERA
Happy birthday to us as Laurel Canyon Radio turned 3 years old this month!  We can never devote enough space to justifying our existence and why we play what we play (our current rotation features more than 2100 songs and they are updated and curated daily).  We hope you keep enjoying our eclectic mix of the new and old, the country, bluegrass, reggae, rock, pop, jazz, blues etcetera etcetera.  Be sure to drop us a line and tell us how we can make this an even better station!  And now the story we want to tell today: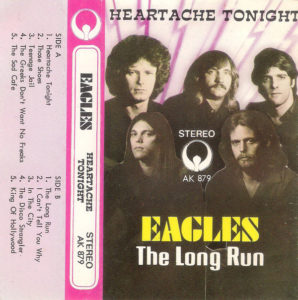 In my humblest of opinions, the official Laurel Canyon music era officially died upon the release of the Eagles' "Heartache Tonight" in early 1979.  Now some would (and could) argue that the whole scene had already diffused sooner than that.  The Doobie Brothers, James Taylor, Linda Ronstadt, different feuding iterations of Crosby Stills and Nash had already gone soft.  The early Seventies Southern California acoustic hippie vibe lost its edge and devolved into an England Dan/John Ford Coley-Randy Van Warmer pile of mush.  A raft of artists routinely released overproduced albums  with a high gloss of L.A.  studio sheen that added nothing to the rock n roll canon.   Joni was already deep into multi-album jazz noodling while the ever prolific Neil Young was off on his own iconoclastic tip ("Weld", anyone?) Jackson Browne and JD Souther weren't prolific enough and Warren Zevon was just weird.  And as the tide of musical history was wont to do, it had swept in a revolution of disco, punk and new wave and taken the bonhomie organic sounds, and the sun dappled hippie harmonies of the late 60s and early 70s and turned it into a cautionary tale of over commercialization, talent debilitating drug abuse and the vapidness and moral bankruptcy behind the façade of Los Angeles and its star maker machinery.
It was probably only the huge success of Fleetwood Mac in the late 70s that kept the California pop/rock sound afloat for as long as it did.  So when the Eagles, often standard bearers of everything both good and bad about the Laurel Canyon era, released "Heartache Tonight" (gang-written by Henley, Frey and JD Souther and Bob Seger) it's disco-friendly drum beat found a radio friendly home at the top of the charts in the middle of the Staying Alive frenzy, signaling that the door was finally closed on the sound of Laurel Canyon as even the Eagles put on their polyesters for a swing on the synthesized dance floor.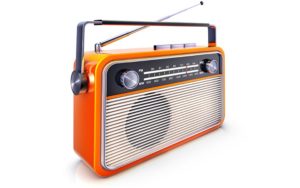 What came next for lovers of the Laurel Canyon sound was a long slog through a decidedly unfriendly desert of musical dross.  Radio was fracturing and Los Angeles moved on to anoint KROQ as its new favorite son, Oingo-Boinging us to death with a mix of alt-rock and new wave while Disco 92 reigned supreme in New York.  The organic sound of the Canyon's  golden era was replaced with fleets of squawky synths,  drum machines and a fair amount of dissaffected caterwauling.  There was nothing  quiet or meditative or organic about the sounds of the late 70's through the 90's.   Not all of it was bad, but as we marched through it all, there wasn't a lot to be excited about if you longed for the days of idealistic singer-songwriters collaborating with each other on songs about peace or the ocean or being high.
One of the first indications that we commercially longed for something to get us back to the garden was the tiny sunburst that appeared  as the radio format "Adult Album Alternative" in the mid to late 90s.  It was more of a prefabricated radio format than an actual movement of artists, but it signaled that we wanted something closer to home to listen to, we literally had had enough of hearing "I Ran" and wanted to get away, so far away.    With artists like Sheryl Crow, Hootie and the Blowfish, Train and Matchbox 20 seemingly wielding a bit of chart influence in the post classic rock era, radio needed a place for these artists that didn't fit particularly well into the formats du jour (alt rock/country/pop/dance-r&b).    But you knew by the way they parked their car sideways that it wouldn't last.
Unfortunately, the artists themselves didn't necessarily have a particular unifying force like the folk-rock California sound of a generation earlier and stations programming the AAA format were often in a conundrum of playing the scant few artists achieving more mass popularity alongside the alt-rockers or the more independent minded (and often obscurer) artists who played more "adult rock".  While these stations semi-flourished for a time (almost a renaissance of the potential adventurousness of early FM radio), they could only aspire to middle of the pack ratings (at best)  because of the restrictions of what was popular against the breadth of their playlists and the artists mining these veins at the time.
What many (I believe) AAA format stations couldn't do was to forge a format that made the current music relevant contextually to something from the past.  Enter Dennis Constantine, wonder-kind music director at KBCO in Boulder Colorado.  Branding itself as "World Class Rock",  KBCO and its highly creative DJ pool were able to create an unexpected and eclectic mix of blues, jazz, rock, country, folk and reggae that offered a buffet  of music new and old that seamlessly created its own brand.  Walking a fine line between what's new but not obscure, classic but not shopworn and thematically sensible was not an easy task, yet KBCO for a long (by radio standards) period of time was able to thread that needle.  KBCO was often the number one station in the Denver market, not because it played the most popular songs, but because it was able to connect a large swath of music history together and present it in an appealing and hip format that allowed for both the enjoyment of the familiar and the exposure to the new.  Sacre bleu!  Wasn't that the raison d'etre of radio in the first place?
Of course, corporate radio as it is wont to do, put demands on the station to tighten its playlist and therefore they ultimately sank their own ship as they are also wont to do.  This same thing happened to other successful stations (KSCA and more recently "The Sound" in Los Angeles, Alice 97 in San Francisco, WNEW in New York and so on).    I-Fart radio and its ilk (not that there is much other ilk left on the radio scene) are focused on the bottom line and intelligent formatting, artisanal music curation and contextual radio programming takes a distant second, third and fourth to money, moola, scratch.  And besides…
Adventurous radio formatting in our time, for all intent and purpose has been sidelined.    It has been left to non-commercial, non-profit driven radio outfits with raggedy signals in college towns on the Nor-easterly end of the dial to shrug and do the best it can betwixt episodes of "Fresh Air".  (Kudos to WFUV).  Or automated by Pandora or Spotify or I-Tunes or your MP3 player , passively pumping whatever tightly formatted music  you already purchased  or what "it" wants you to purchase into your noggin.  Sirius/XM has made a couple of lame attempts at this (the Bridge, the Coffeehouse). While You Tube let's you type in Latvian troikas and let the capriciousness of search bots scratch your ecletic music itch.  Heck, even mix tapes have fallen from favor, where an hour of personalized curation seems as quaint as a penny farthing bicycle.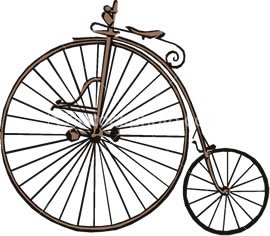 So what is all this ranting about anyway?  Well if you made it this far (and I doubt many have) you know that the mantra of Laurel Canyon Radio is to "celebrate the music from a seminal era in rock history and the artists that carry that tradition forward today".   And for these last three years that's what we have sought to do – provide historical context for the amazing crop of artists who draw on the traditions of the Laurel Canyon era to make great current music that both holds up a prism to our musical history but shines its bright reflection across new genres of music that encompass so much of what has come out of that era.  We love the soaring harmonies of CSN&Y and find much of that same spirit in modern bluegrass.  Americana artists find great inspiration in the open sound of acoustic strumming against a wicked guitar solo and the intoxication of a stoned night out in the California desert.   Singer-songwriters still dream of making it big under the palm trees and getting a sold out gig at the Troubadour, while still holding it at all at arms length because of what "selling out" could mean.  And if we thought our AAA radio stations could do this (we have a very nice one here in KCSN at Cal State Northridge) we wouldn't need to stay on the air.  And we could have DJs – but it's just as good to have the music speak for itself.
There's always been a warts-and-all perspective on what's come out of the Laurel Canyon Sound's culture – we know both the good and bad – it's well documented – but we're here to celebrate the music, nothing more nothing less.  And if this was strictly about the old music – it surely could be – the city of Winslow, Arizona only plays one song all day and night – then we could just be a classic rock radio station and no one would complain about our allegiance to this wonderful era in music history.   However, unlike tribute bands or oldies shows, we see no passion in being forged in amber – the history of music is alive and breathing and our mission at Laurel Canyon Radio is to continue to connect the dots, celebrate great music and make the listening experience something enjoyable and educational.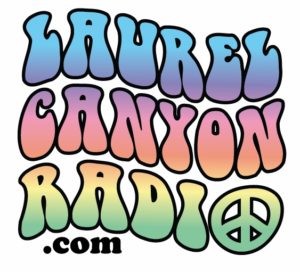 MODERN MUSIC PRIMER: 25 SONGS THAT CARRY THE LAUREL CANYON TRADITION FORWARD TODAY
These songs are in no particular order and most of these artists are not living in Los Angeles and corroborating on songs every night with one another in their Laurel Canyon pied-de-terres (although some might be, I can't say for sure) but each and everyone of them has a respect and shows an influence for the music from the first Laurel Canyon era.  Let's call now the second Laurel Canyon era.
Light You Up – Shawn Mullins (2010) from the album "Light You Up"
Drinking Problem – Midland (2017) from the album "On The Rocks"
Follow The Road – The Dunwells (2013) from the album "Blind Sighted Faith"
Queen of California – John Mayer (2012) from the album "Born And Raised"


Dust Bowl – Joe Bonnamassa (2011) from the album "Dust Bowl"
Leaving London – Puss N Boots (2014) from the album "No Fools No Fun"
Idle Wind – Tedeschi Trucks Band (2013) from the album " Made Up Mind"
Time Spent in Los Angeles – Dawes (2011) from the album "Nothing Is Wrong"


California – Jarrod Dickenson (2017) from the album "Ready The Horses"
Summerland Road – Tom Curren (2013) from the album "In Plain View"
Chain of Gold – Elijah Ocean (2017)  from the album "Elijah Ocean"
Cecil Taylor – Jonathan Wilson (2013) from the album "Fanfare"
Leavin In Your Eyes – Little Big Town (2012) from the album "Tornado"
Uphill Battle – Caleb Caudle (2016) from the album "Carolina Ghost"
Divine – Laura Marling (2015) from the album "Short Movie"
24 Frames – Jason Isbell (2015) from the album "Something More Than Free"
Golden State – John Murry (2014) from the album "Califorlornia"
Los Angeles – Margot and the Nuclear So And So's  (2014) from the album "Tell Me More About Evil"
Let It Go – The Infamous String Dusters (2014) from the album "Let It Go"
Way Out West – Marty Stuart And His Fabulous Superlatives (2017) from the album "Way Out West"
White River Junction – Ron Pope (2016) from the album "Ron Pope And The Nighthawks"
Something To Hold On To – Turnpike Troubadours (2017)  from the album "A Long Way From Your Heart"
Go Back – Darlingside (2015) from the album "Birds Say"
Cards And Quarters – Local Natives (2009) from the album "Gorilla Manor"
Sleep On It – Sarah Guthrie & Johnny Iron (2013) from the album "Wassaic Way"