Johnny Gallagher – Our Next EGOT Nominee!

Yes, here is a live performance video from Johnny Gallagher aka John Gallagher Jr.  You've seen him win a Tony for the Broadway reboot of "Long Day's Journey Into Night" he's burned up your TV screen on HBO's "Newsroom".  You've seen him in the hit film "10 Cloverfield Lane" (he's the guy in the sling).  And he's also set to release his debut album "Six Day Hurricane"  with the over-the-top Laurel Canyonesque single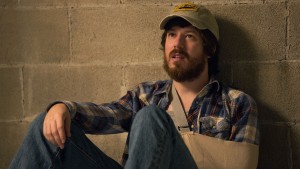 "Sarasota Someone".  Anyone using the line "I get to go to the beach and be a man for some dark-haired girl with a headband and a sun tan.  No one in NY gives a toss about me" deserves a Grammy in our opinion.
Enjoy!