Laurel Canyon Radio's Top 50 Tracks of 2015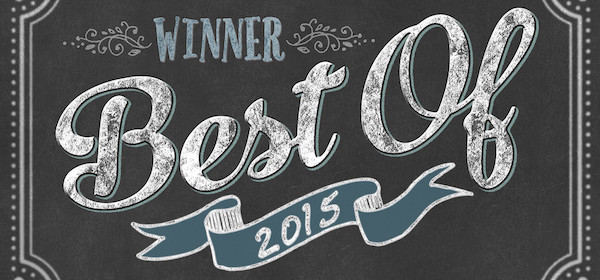 Top 50 Tracks of 2015
We're back for another year of throwing our complete objectivity out the window to bring you a compendium of our favorite tunes of 2015.  Some represent the Laurel Canyon spirit, others are hummable ditties that won't let us go that have as much to do with the spirit of Jim Morrison as your mom's string bean casserole.  Either way…enjoy, and from the crew here at Laurel Canyon Radio…have a Merry Christmas and a Happy New Year!
50)  Dead Fox – Courtney Barnett
If there ever was a track you wanted to lead off your 2015 road trip with, it would be this hummable ditty that invites you to go where the petrol prices are lower.  From an exceptionally rocked out album from Grammy nominated Aussie, Barnett, we still can't get her laconic but informed singing out of our head.
49)  Divine – Laura Marling
A beautiful love song the 2015 release "Short Movie".
48) Ferguson – Shawn Mullins
One of the biggest raps against the current Laurel Canyon Music sound (Neil Young's Mon-RANT-o album not withstanding) is that it lacks the political bite that informed much of the late 60s early 70s discontent with government, war and inequality.  Well, here's one of the few artists who knows how to carry both the sound forward but also the anger at our effed up racial policies.
47)  S.O.B. – Nathaniel Rateliff and The Night Sweats
This is the kind of uplifting party track that you hear right before you puke in a bush and pass out in the alley behind the bar.  Testify!
46)  Pretty Pimpin – Kurt Vile
The fact that the video starts off with a shot of LA's vicious traffic scene should tell you something about this tale of an aimless party boy with low self-esteem who looks at the loser in the mirror and complements him on his clothes.  Witty, funny, Kurt Vile is a songwriter par excellence!
45)  Cecilia And The Satellite – Andrew McMahon In The Wilderness
You couldn't twist the radio knob one way or another without hearing this pop tart of a track from Something Corporates' Andrew McMahon.
44)  Hard Time – Eggplant Heroes
You almost think Johnny Cash is going to grab the mic for this bluesy bluegrass workout, but it's just the tastefully named dudes from Eau Claire, WI giving us this hummable harmonizing.
43)  The Life You Chose – Jason Isbell
A big year for Jason Isbell, finally stepping far out of the shadows of his Drive By Trucker days.  Easily one of the best albums of the year, there isn't a throw away track on this Grammy nominated album.
42)  Take A Picture of This – Don Henley
Don Henley delivered his best album ever, technically flawless, tuneful, with some great guest vocalists sprinkled throughout.  A stunner from song to song.
41)  I5-Grizzly Adams Family
This indie band from Austin, TX delivered us a sad, Eagles tinged track of longing and l
40)  Biscuits – Kacey Musgraves
The candy-corn video that accompanies Kacey Musgraves' sophomore album track "Biscuits" is as endearing as everything about this Grammy nominated country traditionalist – unfairly labeled as "alt" simple because of lines like "pissing in my yard won't make yours any greener.  LOL
39)  Candy – Dave Rawlings Machine
Sweet bluegrass track from Americana fave Dave Rawlings Machine made us hungry for more.
38)  Hand To Hold – Benton Leachman
37)  Luck – Tracy Bonham
This snazzy track from former 90s alt princess Bonham's new stellar release "Wax And Gold"  seems to have slipped under the radar, but this album is a tuneful winner and this is one of many standout cuts we loved this year.
36)  Runaway Man – The Common Linnets
35)  You're Out Wasting – Andy Shauf
This downbeat lament is buoyed by a CSN chorus so hummable, we choose to waste our time listening to Andy Shauf's cold wintry tune.
34)  Hanging On – Sky Smeed
33)  Across The Mountains – Ben Gilmer
32)  Done This One Before – Iron And Wine and Ben Bridwell
Band Of Horses' Ben Bridwell's high tenor on the Ronnie Lane cover "Done This One Before" is a perfect foil to Sam Bean's lower register pop sensibility which made this shaggy collaboration so enjoyable.
31)  The Eye – Brand Carlisle
This is the kind of harmonizing we exist for!
30)  Mother Tongue – Jonathan Byrd And The Sentimentals
We posed the question last year why Jonathan Byrd is not more famous.  With this new release backed up by the vocal group the Sentimentals, we are scratching our head even more.  This is yet another stellar collection of music from a country traditionalist that has a great ear for a tune.  Check out the harmonies in this track!
29)  Touch The Clouds (Taste The Ground) – Good Old War
OK, so this track is from 2012, but we just discovered it this year!  So sue us!
28)  Start Something – The Pagan Hellcats
There is something delightfully retro and early 1960s about the music of The Pagan Hellcats from Chapel Hill, NC bar band.
27)  Not Good Enough – Joy Williams
The much anticipated debut from Civil Wars' Joy Wiliams is not what we anticipated.  What begins as a burbling electronica workout turns into a full blown pop-stravaganza.  Although the song is downbeat and sad the instrumentation and vocals are gorgeous!
26)  Ain't Much For Lyin' – Fairground Saints
We love this brand new LA band…so much so we even got to catch them in their Santa Monica debut at McCabes.  Wish we had the whole track for you on this one.
25)  California Steamer – Gospelbeach
A stoner track literally caught on the map somewhere between the Grateful Dead and Buffalo Springfield, this song screams insta-classic up the canyon.  44 miles to Lompoc, roll on, roll on!
24)  All The Way – Band Of Ruhks
From the ashes of the Lonesome River Band, country bluegrass stalwarts Don Rigsby, Kenny Smith And Ron Bowman crafted this pop gem and one of the few tracks in my inbox that screamed Laurel Canyon Radio…..
23)  I'm Sorry Wednesday – Wooden Nickel Lottery
These Iowa blues rockers grabbed our attention with this track that has some clear relationship to the Smithereens that we can't seem to get out of our heads.   Great track from an indie band that deserves more!
22)  LA Lately – Israel Nash
One would think that listening to this track that LA singer songwriter Israel Nash specifically writes for our station.  This standout cut from Nash's new "Silver Season" release is bathed in Los Angeles and all we can say is "pass the loofa sponge".
21)  Lead The Way – The Fog Lights
What traditional modern folk should sound like, students.
20)  Angeleno – Sam Outlaw
The new release from Sam Outlaw got a fair amount of press, but didn't seem to score on radio, except on our station where we played the Urban Cowboy tar out of it.  We love this track, a lost of 70s AM pop treasure that somehow transported to our doorstep in 2015.
19)  Wish You Were Here – The Milk Carton Kids
I think the MCK can take the whole Pink Floyd songbook (or perhaps any songbook)  and turn it into pure folkie gold).  Happy these fellers got a grammy nod for the standout track "The City of Our Lady" featured on the great "Monterey" LP.
18)  Let Me Go – Pigpen Theatre Co.
This song transports you to heaven.  Nuff said.
17)  Month of Bad Habits – Andrew Combs
It's been a breakout year for Andrew Combs on radio, and this high lonesome track has at least something to do with that.  It's been awhile since bad drinking habits had any consequence on country radio, but heartbreak reminds us of that, and the heartbreak in Combs' voice is evident in spades.
16)  Going to California – Pressing Strings
Two rock classics remade in traditional new folk formats in the same year in our top 20?  How'd that happen?  This Led Zep remake certainly had folkier roots than the Pink Floyd track at number 19, but Jordon Sokel's vocal turn on this portends to bigger things when Pressing Strings releases something (anything?) on a label.
15)  Ghost Train – North County Gentlemen
Do ominously harmonized coal miner tracks have their own subgenre yet, Della Mae?  These Canucks may not have a label deal, but this song haunts my dreams.
14)  24 Frames – Jason Isbell
Jason doing his very best Bruce Springsteen imitation and its pretty fuckin' good! So what if his Clarence Clemons is a wispy violin player?
13)  Someone New – Hozier
For those who thought Hozier was a one-hit wonder just riding out the charts, I give you a song so affecting that it made me like "Take Me To Church" more.
12)  Humboldt County Gold – Giant Panda Guerilla Squad
Enough with all the odes to drinking and beer songs, has it been 40 years since New Riders recorded "Panama Red"?  The best ode to reefajuana since.
11)  Coming Home – Leon Bridges
Leon Bridges is a god!  I want to go to this church!
10)  The Way You'd Love Her – Mac DeMarco  We're believers!  I thought Mac DeMarco was some lo-fi Devendra Bernart wanna be but he's actually more endearing than I thought.
9)  Heavy Hey Ya – Nicki Bluhm And The Gramblers
This years "Love Lost" gets my vote as one of the top 3 albums of the year (Monterey by Milk Carton Kids and Coming Home by Leon Bridges the other two) and it is quite unfortunate that the album has been grossly overlooked.  Every track is a classic and our only diffculty as figuring out which of the standout tracks should be included  on the countdown.  We went with this The Band inspired closer.
8)  Sedona – Houndmouth  The name Triple A (album adult alternative) radio format doesn't really epitomize what the music is all about like say, rap or country, but if there was a band that epitomized album adult alternative it would be Houndmouth.  With this ubiquitous track, we should be grateful for any band still making any kind of rock music these days.
7)  Get Up – Caitlan Canty  Folk this track!  I would never use this track as my alarm with it's insistent get up get up get up chorus,  because it is too beautiful to ruin that way.
6)  Lay Down – Son Little  Maybe I have a hard time getting past that line "watch the water boil"  but otherwise this rainy-day-in-bed soul meander may be pretty far from the Laurel Canyon vibe, but it sure is a purty track.
5)  Rescue Me – Amy Helm
Speaking of soul stirring, this was certainly a big year for Amy Helm, releasing her first solo record, stepping out from behind the shadow (and relative anonmyity) of Olabelle and father Levon.  This is a powerful song recalling the best of Bonnie Raitt and every 60s soul stirrer.   We've been great fans of Olabelle and this is just one amazing record!
4)  Praying For Rain – Don Henley
Henley's first album in more than a decade is a meticulously curated, written, recorded and produced country pop album.  I would hand it best album Grammy (cuz it's the kind of album that wins the Grammy) tomorrow.  And this track, the topical prayer for our drought stricken state is such a beautiful tune that this would be an Eagles #1 tune anytime in the last 40 years.
3)  Can't Control The Weather – Fairground Saints
Why this and hasn't taken off yet is beyond me….there is more charisma in this song than a thousand Taylor Swift choruses.  Buy this album now!
2)  Smooth Sailin' – Leon Bridges
With its call and response lyrics and hipper than hipster duds, this Leon Bridges song would have been a thunderous chart hit in the early 1960s.  We can only hope and pray that something this cool and sophisticated still has a place in our Hotline Bling culture.  It certainly has a place here at Laurel Canyon Radio!
1)  Go Back – Darlingside
Whether Darlingside is the second coming of Crosby, Stills, Nash and Young, or a future Mumford and Sons cover band remains to be scene, but I can assure you with emotional tension and harmonies, harmonies, harmonies featured here and in their full length debut "Birds Say", we can only hope that we are witnessing something very special and that these boys have the chops to go beyond opening for Patty Griffin on her national tour. No offense PG, but these guys are inspring!