New Contest on Laurel Canyon Radio!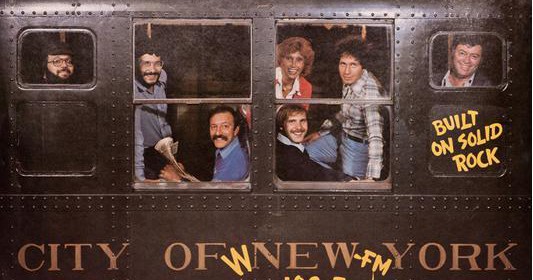 Hey….have you ever wanted to DJ on Laurel Canyon Radio?  Well here's your chance!
Sure we've cribbed this from the old Dave Herman morning show on WNEW-FM in the 80s, but it's still a cool idea…Submit a set list that features 4 songs that would fit on Laurel Canyon Radio following the old wedding trope above. We will pick two each week and play the winners the FOLLOWING WEEK at 8am on Monday, Wednesday and Friday morning. Winners get a Laurel Canyon Radio bumper sticker and a shoutout on the air.
The rules are loose, but here they are:


Something Old – an old song that is NOT from the most recent album of an artist or is an old song from more than 5 years ago.
Something New – a new song from the most recent album of an artist or currently released
Something Borrowed- a cover song done by a different artist than the originator
Something Blue – a blues song, a sad song etc.
The songs can be thematically linked or not here is an example:
Something Old: "7 Seconds" – Neneh Cherry & Yousson D'our
Something New: "7 Years" – Lukas Graham
Something Borrowed: "7 Days" – Ron Wood (borrowed from Bob Dylan)
Something Blue: "7 Year Ache" – Roseanne Cash
Got it? Good! You may leave your set lists here on Facebook, or email to requests@laurelcanyonradio.com — if chosen, we will contact you for your address to send out your bumper sticker.
And keep listening to Laurel Canyon Radio!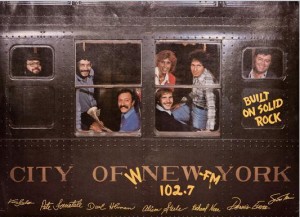 Speaking of getting your songs played on the radio, back in '81 DAVE HERMAN on WNEW-FM played my "Something Old, Something New, Something Borrowed, Something Blue" set, and read part of my letter.
I was at work, and several coworkers heard my name on the radio!!! Here was my set, the topic was crime:
Something Old= "Robbery Assault & Battery" by GENESIS (1976 album "Trick Of The Tail")
Something New= "Trouble" by BOB DYLAN (from "Shot Of Love")
Something Borrowed= "Lawyers Guns & Money" by RICK DERRINGER (borrowed by Warren Zevon.)
Something Blue= "Held Up Without A Gun" by BRUCE SPRINGSTEEN (flipside).
That certainly made my day.