New Music Laurel Canyon Radio April 8
New Tracks On Laurel Canyon Radio Week of April 8
Indie bands and rock-n-roll royalty all find their way on to our airwaves this week:

http://www.skysmeed.com/
"I love you I'm not kissing on your bank account" go the lyrics from this beautifully rendered love tome from Kansas-based indie rocker Sky Smeed.  Comparisons to the greats will abound, but why not get the real thing? .  All three of singer-songwriter Smeed's albums can be found on CD Baby, Amazon, and even on his own web site,  including this stand-out track from his recently released "Drive All Night"….Would somebody please sign this clear voiced wonder?
"Don't Let Nobody Rob You Of Your Joy" – Paul Thorn
Veteran singer-songwriter Paul Thorn returns from a three year absence with this uplifting track from the equally inspiringly titled "Too Blessed To Be Stressed" album released last July.  It was worth taking our time discovering this and an equally catchy group of tunes from Paul. And nice, Elvin Bishop t-shirt, PT!
"Copperhead"  – Mexican Gunfight
This track sounds like it was taken off the soundboard of an old Outlaws concert.  Assured,  jammy guitars, not all country, but not all rock n roll, why are great bands like Mexican Gunfight unsigned?  ….Give this rocking track from their full length album aptly titled "Long Play" a spin,  which also features a doozy of a reboot of Gillian Welch's "Look At Miss Ohio".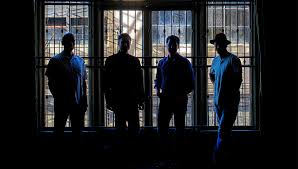 " Someday" – Richie Furay featuring Keb Mo
Could us Laurel Canyon Radio fans be any more excited by a release of brand new music by one of our favorite sons?  While there is a certain amount of nostalgia in Furay's lyrics, the sound is crisp, clear and still relevant.  On the same album, the just released "Hand In Hand", Furay lays down a pitch perfect update on his Buffalo Springfield smash "Kind Woman" with Neil Young and Kenny Loggins.  Not to be missed!
https://www.youtube.com/watch?v=4jpXti74wTM
"Clear Water" – Fairport Convention
http://en.wikipedia.org/wiki/Myths_and_Heroes
As an appreciator of music for the last half century, you may never know what might hit the inbox, so why not a giant jump-up-in-air for brand new music from Brit-folk royalty?  This harmonizing lead track from the first new Fairport Convention album in 4 years (and over a recording career that started in 19 bloody 67) has us tapping our shellalieghs this week.