New Music On Laurel Canyon Radio – May 13, 2015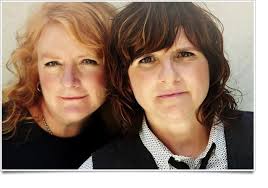 New Tracks on Laurel Canyon Radio – Week of May 13
I feel like I've hit the harmony trifecta with new music from The Milk Carton Kids, the Indigo Girls and J.D. Souther this week, but there was much more to love in my in-box, and we're throwing it in all in heavy rotation on LCR.
"24 Frames" – Jason Isbell
New track from former Drive By Trucker Isbell is definitely less trucker and more Boss.  While it was a gimme to cover "Born In The USA" on a recent Springsteen tribute album with Amanda Shires, this track from the July release "Something More Than Free" expects gruff and wistful at every turn.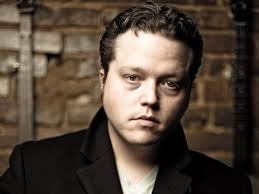 "Jimmy Choos" – Rickie Lee Jones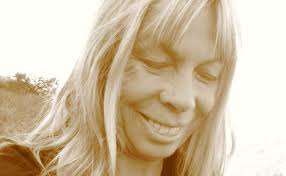 As Ms. Jones has musically careened all over the map since her 1979 Grammy winning break-out debut "Chuck E's in Love",  you might be a little concerned to hear her singing about stylish shoes  for a German indie label (!K7) best known for electro club music,  That being said, "Jimmy Choos" from the forthcoming album "The Other Side of Desire", recorded in New Orleans is a welcome return to the confessional singer-songwriter tone of Rickie's early work.
"Monterey" – The Milk Carton Kids
https://www.youtube.com/watch?v=N5ihh3PGo_4
May 19 marks the release of the new album "Monterey" from indie duo The Milk Carton Kids and expectations are certainly high.  Having made a huge impression in the "Inside Llewyn Davis" companion concert film "Another Day Another Time", where they reeled off what most viewers probably assumed was a 60's folk chestnut (the Simon & Garfunkelly track "New York") which was indeed their own composition, the Kids return with another  city titled ditty and their interlocking harmonies tucked high up in space.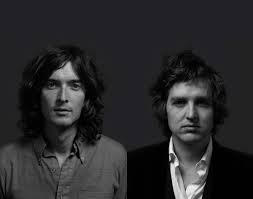 "Happy In The Sorrow Key" – The Indigo Girls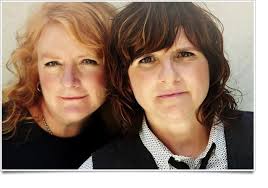 https://www.youtube.com/watch?v=iNe6Cgewxik
While the 14th  studio album in 28 years of recording won't find Amy and Emily a top 40 hit any sooner despite the crystalline harmonies and A/C smooth delivery, this early release track from  new LP "One Last Day" is more Athens growl R.E.M than Athens folky.   Anyone who has seen their stage show understands that that's immaterial, as their idiosyncratic material has always swirled in its own happy/sad hit machine.
"Desire" – Benton Leachman
Although released in January, this lead-off track from Lubbock singer-songwriter Leachman debut  release "Bury The Hatchet"  moves into your ear, unpacks and sets up camp.  Now touring with Andrew Combs and Caitlan Rose, we predict nothing but good to come from this entirely engaging first effort.