New Tracks on Laurel Canyon Radio – January 26, 2018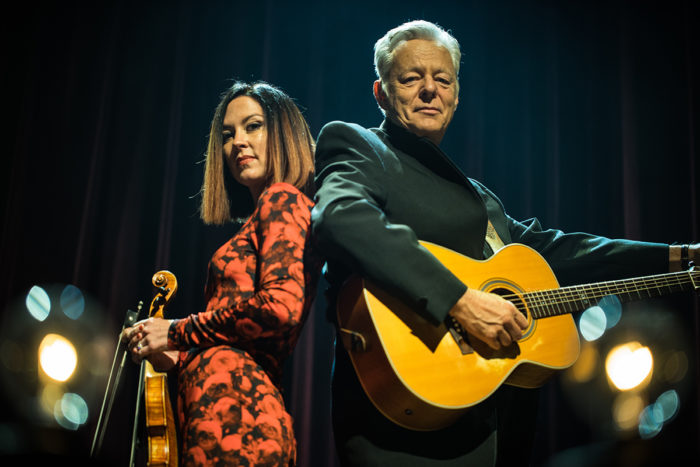 New Tracks on Laurel Canyon Radio – January 26, 2018
With so many new programs debuting this week on Laurel Canyon Radio, everywhere exposing you, dear listeners, to both new stuff, indie stuff and old stuff, we almost forgot our dictum to write about the new stuff that we really are gaga-bananas over. Never fear, here's what's at the top of our mind this week at LCR:
1) "Borderline" – Tommy Emmanuel (with Amanda Shires)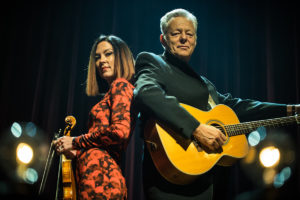 Acclaimed guitarist Tommy Emmanuel plays it fast and loose on his fine new duets album "Accomplice One" which features Jason Isbell, JD Simo, Mark Knopfler, Ricky Skaggs, Rodney Crowell and this decidedly down-tempo back porch pickin' foray into Madonna-land duet with Amanda Shires. At least a half-dozen tracks on this exemplary album are radio-ready tuneful, memorable, toe-tapping and bloody fun. A great late career outing for Aussie Emmanuel.
2) "Someone Singing With Me" – Joe Purdy and Amanda Rubarth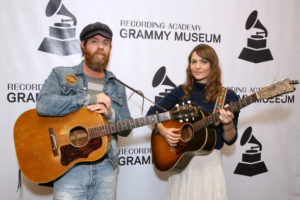 Joe Purdy is a low-key chronicler of all things Los Angeles-cum-Americana. His late night treks are just as lilkely to take him to a parking lot in Eagle Rock as they are to a field in Iowa. Having recorded fourteen albums in the last sixteen years, Purdy is on the brink of stardom with today's release of the Amazon-indie (is it possible to be Amazon and indie simultaneously?) film "American Folk", chronicling two musicians on a cross country van trip in the immediate aftermath of 9/11. Teaming up with singer/songwriter actress Amanda Rubarth, they begin making beautiful folk music together as they gain insight into what makes American great at perhaps the last time we truly were able to pull together. Heartbreakingly beautiful harmonies abound….and go see the movie too!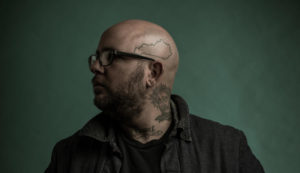 3) "I Don't Believe" – Jeremy Pinnell
Kentucky honky-tonk rocker Jeremy Pinnell 2017 album Ties of Blood and Affection presents a canny lateral move. Instead of doubling down on the stark themes and values of his debut, this sophomore album finds Pinnell finding comfort in his own skin and achieving the redemption only hinted at in his previous batch of haunted songs. Here Pinnell joyfully embraces the working life, family obligations, and faith. His new stories delve into acceptance and survival, all the while investigating his most challenging chapter yet: adulthood. While "If life don't get any better / I'm alright with this" isn't an out-right triumph, it's an honest revelation.
4) Kukkuripa – Red River Dialect
At seven minutes and as stately, glacial and dramatic building as a ride on the Titanic, but describing them and this beautiful track, I can do it no justice. I will let their record label Paradise of Bachelors explain:
Red River Dialect are currently a six-strong band of human animals, brewing a lightly carbonated folk-rock from the psycho-spiritual malt of David Morris' songwriting. Morris began molting and recording songs in 2002, and from 2006 the majority of these songs were performed as Red River Dialect; either solo or with a revolving configuration of musicians from the folk and improv scenes in Falmouth, a harbour town in the Celtic region of Cornwall.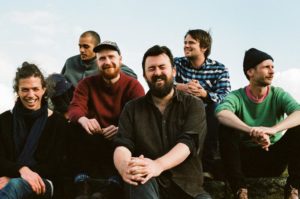 In 2008 Simon Drinkwater joined Morris, playing mostly guitars, and the pair recorded and self-released the duo album White Diamonds in late 2010. Around this time Morris and Drinkwater met Coral Kindred-Boothby, who joined them in their performance of a cover of Bob Dylan's "Billy 4" at an open mic night, playing a spare harmonium. Kindred-Boothby introduced them to Ed Sanders, who, despite insisting he had only begun playing the violin six weeks previously, was cajoled into joining. The band's former drummer, Hugh Cowling, joined in early 2011, and the songs that became the 2012 long-player "awellupontheway" quickly took shape; recorded in July 2011, two months before most of the band went on their way to other parts of the UK.
A fragmented period was to follow, with the band meeting up to play shows and write new material as and when they could. Kindred-Boothby and Morris were living in London, others in Brighton, Cornwall and even "up North." In 2014 Morris borrowed some field recorded equipment, and used it to put down a set of twelve songs, without an idea of what they might become; a time when writing songs was the only way to work through a time of mourning. They started to coalesce into a solo album, but then gradually the rest of the band came to visit one by one, adding their singing strings to the songs. It was during this time that pianist Robin Strattonjoined the band, and his piano became a key voice on the resulting LP Tender Gold and Gentle Blue.
That LP was without percussion or electrified instruments, and in its wake the desire to jack in to some amplification was auspiciously met with a chance encounter. Kiran Bhatt auditioned in the early summer of 2016 on some pots and pans in a kitchen with Kindred-Boothby and Sanders, the morning after a party at the home of artist, and close collaborator with the band, Hannah Rose-Whittle. The chemistry was strong, and over the summer of 2016 the band wrote and recorded the forthcoming LP Broken Stay Open Sky. The band hopes that paragraph five of this ongoing hagiography will include tales of European and North American tours, solo albums from the multi-talented members, and further collective brews. Heck, maybe they'll even make it beyond the shores of late-capitalism. Hopefully we all will.
5) "Stewball" – Dan Zanes And Friends featuring Marley Reedy)
Dan Zanes, most notable for his moments in 80s rock band The Del Fuegos and even more so for owning the lane in idiosyncratic indie children's music, jumps genres one more time, bringing a pop/folk sensibility to Leadbelly's blues on nothing less than prestige label Smithsonian Folkways. Although "Stewball" has been covered in the folk vein any number of times, most notably by Peter, Paul And Mary, Zanes brings a great sense of fun to it with indie vocalist extraordinaire, Marley Reedy