New Tracks – Laurel Canyon Radio – Week of October 27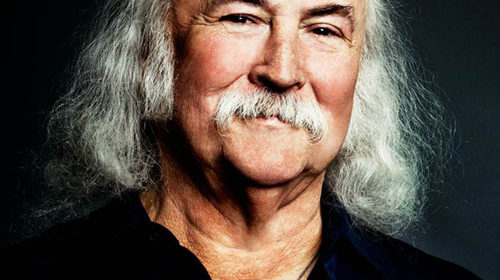 New Tracks – Laurel Canyon Radio – Week of October 27
We've let ourselves get caught up in this most Trumptastic of times, but that hasn't dulled our enthusiasm, we just haven't had time what with all the outrage.  Here's some new tracks we've added this week.
"Tokyo" – Gerry Beckley
We couldn't resist this lovely throwback track from America's (the Laurel Canyon-y 70's band, not the United States Of) Gerry Beckley, exhibiting his inner Beatle on this lovely mid-tempo pop tart from his newly released folk-pop album "Carousel".  Like David Crosby (see below), he may be trying a little too hard to recapture lightning in a bottle, but at least he's trying, and we're grateful for that.
"   Things We Do For Love" – David Crosby
At 75, David Crosby needs prove nothing more to us to confirm the true genius he was and always will be, but this collection "Lighthouse" similar to the 2014 release "Croz" doesn't do much to add to his legacy.  While the harmonies on this track (and elsewhere on this album) fall somewhere between "B" grade Joni Mitchell melancholia and an off-off Broadway Godspell production, DC's voice is in much better shape than many of his contemporaries, even if the material here isn't quite up to the task.  But it is David Crosby, and it's nice a tribute to their longevity that all four tunesmiths from CSNY put out new material this year, for better or worse.
"Heart Like A Levee" – Hiss Golden Messenger
For the life of me, this North Carolina (by way of San Francisco) strummy group of jammy jammers encompass everything good about the nexus of Jamestown Revival, Buffalo Springfield and the Grateful Dead yet don't get much notoriety.  From their latest album, the second on Merge Records, this title track, with its soulful call-and-response chorus, adds another layer of depth to their patchouli-denim sound and we're happy to play these fellows on our station.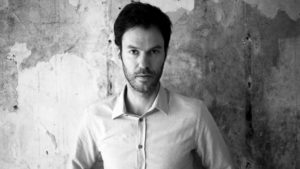 "To Be Sky" – Piers Faccini
The lead single from French/English artist/singer-songwriter is another moody acoustic excursion through Nick Drake-ish beauty and solemnity.  The lead off track from the just released "I Dreamed An Island" (the prolific Faccini's 10th release).  A lovely West African inflected moody journey through night time.
First Try – Johnnyswim
If Janis Joplin hadn't let Bobby McGee slip away that day up near Salinas and instead they had gotten married and lived happily ever after, "First Try" might be the song they composed for their wedding.  While the production edges are sanded to a pure pop sheen by singer-songwriters Amanda Sudano and Abner Ramirez (and real life married couple) there's a busload of soul and longing from the leadoff single from their new album "Georgica".  Bonus fun fact, Amanda Sudano is the daughter of music producer Bruce Sudano and disco great Donna Summer.