New Tracks on Laurel Canyon Radio – August 26, 2016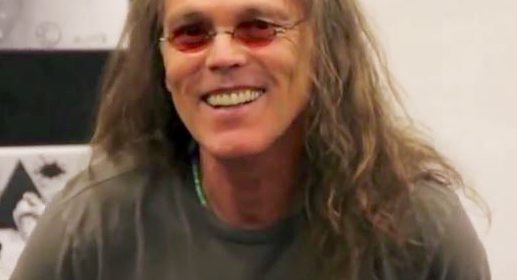 New Tracks on Laurel Canyon Radio – August 26, 2016
Enjoying the summer is more fun than writing blog posts, but alerting you to the new groovy music on the station is just one of the crosses our editors and bloggers must bear, so please enjoy our round-up of what's new on Laurel Canyon Radio this week: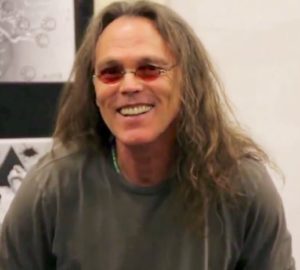 "Red Dirt Road" – Timothy B. Schmit
Eagle Timothy B. Schmit returns with this amiable lope of a bluegrass pop single recalling all that is good and mellow about everything in the land of Southern California.   From Rolling Stone Magazine:
"I'm not a particularly fast songwriter," admits Timothy B. Schmit, whose Leap of Faith – an album of unhurried folk-pop and soft-spoken roots-rock – marks the Eagles bassist's second solo release since 2001.
Written and tracked during breaks in the Eagles' touring schedule, the new record shines a light not only on Schmit's voice, which remains remarkably untouched by the decades that have elapsed since he sang his band's final hit, "I Can't Tell You Why," but also the songwriting chops of an Americana pioneer. Long before that genre had a name, Schmit helped glue the nuance of country and bluegrass to the noise of rock. If the music on Leap of Faith sounds somewhat familiar, it's because Schmit now shares the marketplace with songwriters who grew up studying his work with Poco and the Eagles.
With Leap of Faith's "Red Dirt Road,", Schmit proves he's more than willing to break the rules of a genre he helped launch. He's not singing about the Red Dirt scene in Oklahoma and Texas. Instead, he's paying tribute to the soil of the Hawaiian island of Kaua'i, which gives an appropriate setting to a song about slowing down and taking stock of your surroundings.
"There's some rich, deep soil there," he says. "You have a good chance of growing a plumeria tree by just sticking a branch of a plumeria into the ground. It's unbelievable. That was the motivation. It's a song about trying to enjoy your life. You can go about your daily business and see it from sunup to sundown – and see it in the best light possible, too – and then just enjoy yourself."
Firing twin barrels of bluegrass and Cajun – the latter influence coming from guest artist and longtime buddy Van Dyke Parks, who played accordion on the track – "Red Dirt Road" was recorded at Schmit's home studio, with the Santa Monica Mountains in the distance and a large stretch of state-preserved land just outside the studio window.
"I grew up in studios — 'proper' recording studios — that never had any windows," says Schmit, who co-produced the 11-song set with Hank Linderman. "I always wondered about that. I understand the thing about creating perfect sonics, but nobody listening to the album in their living room or car has the perfect space. My wife and I built the studio together, and the vibe there simply feels like going over to somebody's house and hanging out and doing music. It overlooks a meadow. It's beautiful."
Leap of Faith makes its big jump on September 23rd, during the peak of this year's Americana Music Festival. Schmit is playing two performances in Nashville that week, and he'll present at the Americana Music Awards on September 21st, as well. He's never been to the festival, but when asked if he's honored to appear at an event that owes much of its existence to his own music, Schmit shrugs off the compliment.
"This is just what I do," he says. "And I've definitely been doing it for a long time."
"Back It Up" – Sean Hayes
The opening psychedelic Hammond b3 salvo of this new track from Oakland singer-songwriter Sean Hayes unfolds into an unhurried acoustic blues jam well suited for driving aimless driving and a few ingestibles along the way.  I am not sure if this is the opening single on Hayes' new release "Low Light" but it is certainly a charmer.
"Move" – Saint Motel
LA indie pop band Saint Motel is back with this delicious horn happy synth pop ditty that is as far from Laurel Canyon as Camarillo, but its insistent funky ducky jam with wayward hand claps and spaghetti western guitar "gotta get up gotta get up" has crawled inside our ears and won't leave.  A fun pop piffle worth a few spins and a way cool accompanying Virtualizer 360 video.  Best You Tube comment:  "I want to murdered while this song is playing."
"Love Is A Burden" – Jamestown Revival
Roots rockers Jamestown Revival are back with their first bit of music in nearly three years (too long, you guys!) and this lead single "Love Is A Burden"  from the forthcoming October release "The Education of A Wandering Man" is a perfect slice of "Don't Let Me Down" Pandora Radio on your Beatles channel.  You heard it hear first!
" Somehow" – The Stray Birds
This laconic country strummer would  hands down be included ex post facto on a Linda Ronstadt mix tape from 1972.  Luckily we don't have to dig through an old El Camino to find it, it's on the new Stray Birds release "Magic Fire".
.