New Tracks on Laurel Canyon Radio – June 16, 2016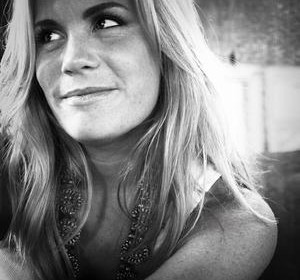 New Tracks on Laurel Canyon Radio – June 16, 2016
As we roll into the summer, let us give thanks there is always great new music in the Canyon.  Here's a sample of the new goodies we started playing this week: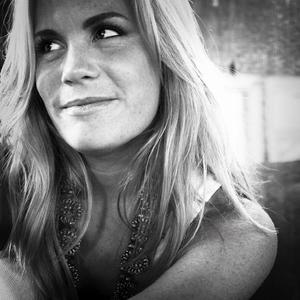 Houston singer-songwriter Bishop, primarily known for penning the Bonnie Raitt track "Not Cause I Wanted To" on Raitt's Grammy winning "Slipstream" album, was ready to throw in the towel when she was connected with producer Dave Cobb (Jason Isbell, Chris Stapleton, Sturgill Simpson).  Channeling Bishop's fresh but classic chops, the resultant musical output includes lead single "Mercy" from the LP "Ain't Who I Was" available now on Thirty Tigers/RED.  Truly something wholly familiar and brand new all at once.
"The Grain" – Black Oak
Black Oak is the confluence of Geert van der Velde (The Black Atlantic) and Thijs Kujken (I Am Oak) two Netherlands artists who somehow translate their shared love of lo-fi late night mumble-dee-peg into a harmony heavy song that could be hummed up and down Wonderland Avenue circa 1970.  Available currently on Bandcamp, these unsigned artists album "Equinox" is an equally groovy find for those who like to play music at 4am without disturbing anyone.
"Marinade" – Dope Lemon
Angus Stone is back with his new side project,Dope Lemon. His debut release, the album Honey Bones, is an effortlessly cool collection of breezy tunes that's guaranteed to be every triple j fan's wet dream. The stellar combination of dreamy vocals and layered hooks is rough around the edges in all the right ways and works hard at putting its listener in an almost inescapable trance.
The album can be roughly divided up into two parts, although there is still a great deal of continuity throughout. The first part channels a vibe not unlike Mac DeMarco, complete with jangly guitars, and dreamy, echoed lyrics. The second half channels the motorway-like beat of the late '70s to mid-'80s post-punk. This is where the album really shines. Although both parts are replete with…
…groovy riffs, the second half nails it. The listener is sure to experience a feeling of elevation, and will truly feel chilled out.
It's fantastic to see a key Australian musician develop their sound in such a different direction to the current trends. EDM seems to be on the rise these days, with hyped up, pumping beats. Stone has opted to defy this sound, and channel a deep contemplative aesthetic. While the listener may find themselves entering a trance experiencing this album, it will be transcendental and reflective.
It's the kind of music you'd hear in an indie flick as the protagonist cruises through the countryside in a beat-up camper — chilled out and inexplicably magical.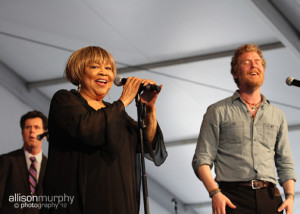 "Celestial Railroad" – Bruce Hornsby And The Noisemakers Feat Mavis Staples
I am sure it is a ridiculous coincidence that somehow the titles "Celestial Railroad" and The Band's "Acadian Driftwood" have the same number of syllables, letters and pronunciation cadence, but the comparisons hardly stop there.  This laid back classic rock jam also tells a tale of travel rooted in the atrocities of 18th century history and literature.  And while we may simply enjoy its loping rhythm and gutbucket vocal contribution from the seemingly ubiquitous Mavis Staples as well as a welcome return to form by the seemingly pinballing career of Hornsby, there is something more to this track than meets the eye.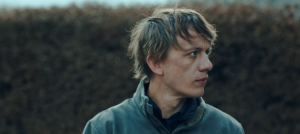 "Ancient Jules" – Steve Gunn
Brooklyn singer, songwriter, and guitar slinger Steve Gunn makes his Matador debut with Eyes on the Lines, a windblown set of road explorations that, despite its meandering nature, is one of his most accessible records yet. The Pennsylvania native has maintained a prolific output over the previous decade, much of it in the form of one-off projects and collaborations, but his solo releases all seem to spring from the same well of wanderlust.
Expanding on the spacious sound of his excellent 2014 LP, Way Out Weather, Eyes on the Lines is more of a free-flowing rock affair, finding Gunn and his band locking into bucolic grooves that take their time to unfurl. Both lyrically and musically, Gunn's themes seem geared toward observation and the natural relationship with one's…
…surroundings, urging listeners to "take your time, ease up, look around, and waste the day" on opener "Ancient Jules." It introduces the album's casual tone and sets up subsequent highlights like the breezy "Nature Driver" and "Night Wander," an affable moonlit ramble whose nimble riffs are punctuated by some clever work from drummer John Truscinski.
As with Gunn's more recent albums, echoes of cerebral jammers like the Grateful Dead and the Velvet Underground can be heard in his work, though his style ultimately comes across as more impressionistic than either of those two sources. But as blissed-out a road record as it is, Eyes on the Lines contains some very thoughtful and well-designed songwriting, with lead single "Conditions Wild" being among its best. Inspired by Rebecca Solnit's book A Field Guide to Getting Lost, it's a thematic centerpiece to an album that leans toward the path less taken.