New Tracks on Laurel Canyon Radio June 5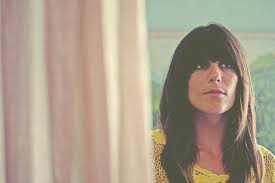 New Tracks On Laurel Canyon Radio Week of June 5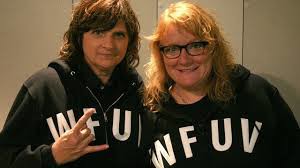 "Southern California Is Your Girl Friend" – Indigo Girls
In my mind, being a near-thirty year fan of the Indigo Girls has been akin to being a fan of  a team that has never quite made it to the championships.  They have a prodigiously large output of near hits (Closer To Fine, Get Out The Map, Joking, Least Complicated, Sugar Tongue), but they have never had that one song you would ultimately mention in a (not to be maudlin) obituary.   That streak continues with their 16th studio release "One Clear Day".  This wistful ode to leaving the corn-fed Midwest behind, with its cascading Indigo harmonies and unmistakable guitar clang won't burn up the charts, but it's another worthy addition to their iconoclastic canon.
"Cottonwood Canyon" – Ian Tyson
The 81 year old Tyson's (of Ian & Sylvia fame) new studio release "Carnero Vaquero" finds the Canadian singer songwriter in beautiful voice,   and this pretty track sits easily among his best work.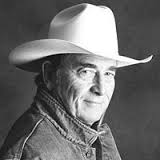 "Heavy Hey Yea" – Nicki Bluhm & The Gramblers
Nicki Bluhm's latest a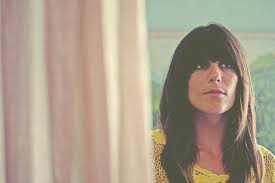 lbum "Loved Wild Lost" was released back in April, and I still can't understand why this album hasn't been awareded some kind of mid-year Grammy for its awesome songwriting and tunefulness.  This track is the kind of sweet sounding 70s country/folk/pop that Linda Ronstadt would jump all over if she were still recording.  Stop what you are doing right this minute and listen to Nicki Bluhm & The Gramblers.
"Giving Up On Miracles" – Ben Lee
Formerly Australian teen-wunderkind Ben Lee's musical recent output over the last decade hasn't been as commercially accessible as his landmark 2005 release "Awake is The New Sleep" but the now 36 year old singer-songwriter's latest "Love Is The New Rebellion"  and its lead track, steers into John Mayer territory in the nicest way possible, universal hope in the power of love, clean and uncluttered production and a voice that can sell the emotion.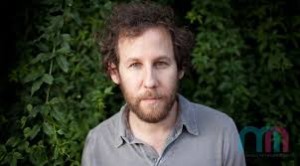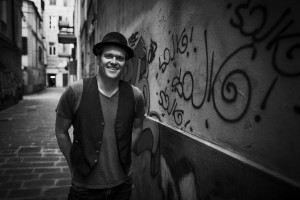 "Somebody's Child" – Gordon Tentrees
Not that anyone is still looking for the new Dylan or anything, but Yukon singer-songwriter is painting with the same brush as some of the greats including Dylan, John Prine, JJ Cale.  His sixth release on Buckaroo Records/Continental Records is entitled "Less is More" and I couldn't agree more.  I mean less.  Just enjoy.