New Tracks on Laurel Canyon Radio – June 7, 2016

New Tracks on Laurel Canyon Radio – June 7, 2016
Great new music on the air this week, add these great tunes to your summer road mix:
"Upbeat Feelgood" – Foy Vance
Irish singer songwriter Foy Vance (soon to be touring with Elton John) ads another track to the pantheon of  feel-good music by actually writing a song about feeling good.  Perhaps to didactic, we can only hope this lilting horn-infused Van Morrison inspired ditty doesn't end up on the receiving end of an erectile dysfunction commercial.
AMOS LEE just released his new single "Vaporize" at all digital retailers. Get itHERE. Listen HERE. This is the first release from his forthcoming sixth full-length album and debut for John Varvatos Records/Republic Records.
"Vaporize" indicates a distinct musical evolution for the critically acclaimed Philadelphia singer and songwriter. Driven by expansive production, elegant keys, and his unmistakable soulful delivery, the song immediately enchants and signals a bright new chapter for LEE.
AMOS comments on the release of the new single, "I wrote the verse and chorus of "Vaporize" one day. Then put it on the shelf for a while until I heard "Studio" by ScHoolboy Q, which made me wanted to find a way to do something with that flavor in a room with a drummer and bass player. Add to it live strings moods, and an incredible rhythm section, and you get the core of "Vaporize."
Label founder and namesake and fashion icon John Varvatos says, "I am extremely excited to have the opportunity to work with such an amazing talent . Amos is one of the great singer songwriters of our generation , and his new album is groundbreaking ."
In addition, he announces the dates for his upcoming North American fall headline tour. It begins September 6 in Burlington, VT at Flynn Center for the Arts, hits major markets across the country, and wraps November 19 at theParamount Theater in Seattle, WA. The tour includes stops at iconic venues such as New York's Radio City Music Hall, Washington DC's Kennedy Center, and the Boston Opera House. . Most dates available for pre-sale June 7th.
3) "I Had A Dream" – Loudon Wainwright III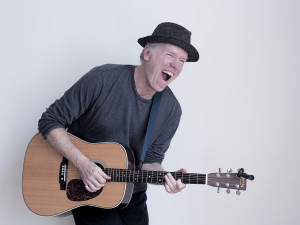 Loudon Wainwright has spent the better part of four decades recording tongue-in-cheek folk recordings that veer from heartfelt tomes to outright novelty songs but this track, envisioning a Drumpf presidency and going so far as to name the Cabinet, the Supreme Court and the new national anthem hits the nail on the head in all the right sad AND funny ways.
"Alone In Arizona" – John Doe
Former X frontman John Doe revs up the lonesome "Sagauro cactus infused Southwest ruefulness" on the Exene Cervenka track "Alone In Arizona" on his newly released "The Westerner" album.   Hard to believe that this song aided and abetted by the foremost punk duo of the LA scene goes down so smooth.
"Steady Rollin'" – Red Haired Strangers
We resisted adding this track from Albany, NY indie country blues band Red Haired Strangers to the featured page because we feared that this was an overlooked cover off of some old Flying Burrito Brothers album that somehow escaped our radar, but as far as we can tell or until we are told otherwise, this rollicking road tune (available only through Bandcamp) stands as one of our best indie finds of the year and should be immediately to your road mix tape for the summer!
OLYMPUS DIGITAL CAMERA