New Tracks on Laurel Canyon Radio – May 6, 2016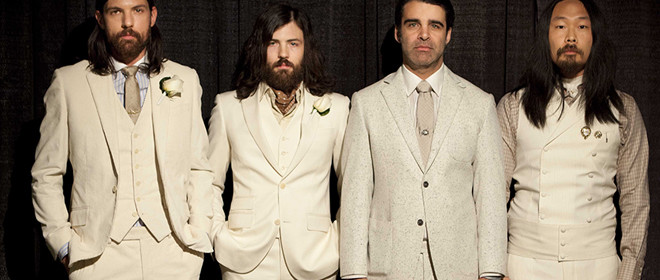 New Tracks on Laurel Canyon Radio – MAY 6, 2016
Great new music on the air this week…here's just an amuse bouche:
Let Love B (With U) – Kula Shaker
Whether this stand out classic rock track is a nod to Prince or not remains to be seen, but this second coming of Kula Shaker (in the form of Kula Shaker 2.0 just released) reaffirms that although this less than prolific and sometimes polarizing UK band has had its issues, they've also made some innovate and crafty pop music.
$100 Box Wine – Innocent Man
This Boise, Idaho indie bar band in their own Reverb Nation proclaim to make "honest rock n roll" (as opposed to the dishonest rock n roll made by Milli Vanilli I suppose?) fostered with Americana.  While their band description comes off as a bit of a stilted resume bot-written by Siri, we're loving the squirrely riff and the uber hooky chorus "I'm running away from you…scot free".  While this whole track may be a complete dis on the sweetest of cheap love, we get questions about this band and who are they ever since we started playing them.  Enjoy.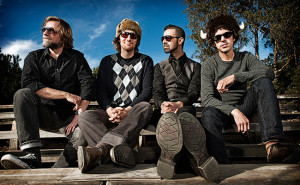 Sugar – Animal Liberation Orchestra
Veering between jammy jammers and reggae light and treading carefully in the barefoot rock footprints of label founder Jack Johnson at Brushfire, ALO has struggled somewhat to stand apart from its better known cerebral college softish rock contemporaries.  Whether this song does that is immaterial, this is just a pleasant piece of songwriting perfect for the time the shadows grow long on your Laurel Canyon Sunday afternoon.
Ain't No Man – The Avett Brothers
"Ain't No Man" or is a song by The Avett Brothers that was premiered at the McDowell Mountain Music Festival in Phoenix, Arizona on March 13, 2016. It is the first single off their album True Sadness and was released Thursday April 14, 2016.[1]
The song features the full 7-piece band in a predominantly vocal soul-inspired song with Bob on bass guitar, Mike on drums and Tania on tambourine.
It is potentially arguable that the diminutive 74 year old rock legend has run out of things to write about if he's resorting to convincing a bouncer that he's the lead singer of the band performing at the bar that night, but regardless of song content this bouncy ditty works.  Most of the album was recorded at Simon's home studio in Connecticut, with Clap! Clap! and Simon communicating via e-mail. But in 2013, the sessions briefly moved to Montclair State University where unique, custom-made instruments, such as the Cloud-Chamber Bowls and the Chromelodeon, created by the mid-20 century music theorist Harry Partch, are stored. "Parch said there were 43 tones to an octave and not 12," says Simon. "He had a totally different approach to what music is and had to build his own instruments so he could compose on a microtonal scale. That microtonal thinking pervades this album."
The subject matter of the songs ranges from the ridiculous to the tragic. "Wristband" tells the hysterical tale of a rock star prevented from entering his own concert because he doesn't have the proper wristband. "It's not a true story," says Simon. "But I know plenty of people with this story and there have been times where I've been stopped backstage and asked to see a pass."  Simon's new album Stranger To Stranger drops on June 3.
Read more: http://www.rollingstone.com/music/news/inside-paul-simons-genre-bending-new-album-stranger-to-stranger-20160407#ixzz47ttVQfCl
Follow us: @rollingstone on Twitter | RollingStone on