New Tracks on Laurel Canyon Radio – November 27, 2016

New Tracks on Laurel Canyon Radio –  November 27, 2016
Whether you just finished your giant Thanksgiving feast and enjoying the much needed rain or not, here's a musical feast for you…some of our latest little discovered gems on the station!  And wish us a happy 2nd birthday!
"Bill Murray" – Matt Nathanson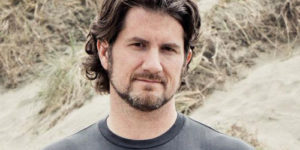 Alt-folk indie hero let's his freak flag fly on the single from his tenth album "Show Me Your Fangs". Imagining a world where he and Murray are best friends and drive around the globe together learning life lessons,  Nathanson admits it's a lovely paeon to a never met hero:  "I feel like he is somebody who has a very low threshold of being embarrassed and self-conscious," Nathanson says of why he chose to write about a famous person, who he's never met. "I think he does things from a place of strength and it's an inspired place to be. Bill Murray is the patron saint of this album and my life, probably.
"Telluride" – Brian Alexander
From the streets of Nashville to the town of Telluride, musician Brian Alexander has covered some ground in preparing his debut album, "Mountain."
The first single off the album, "Telluride," is a family folk song of sorts; Alexander's great-great-grandfather, Clyde, was a miner in town during the 1950s.
"Walking through the streets for the first time was very surreal," Alexander, 26, said of his first visit to Telluride over the summer. "I couldn't believe I was there and that my blood is somehow a part of this amazing town's history."
Alexander's grandfather explained to him that he used to visit his grandfather in Telluride when he was younger, and passed on to him a keepsake in the form of a brass donkey trinket with "Telluride, Colo." inscribed in the side.
"I didn't know anything about him until I told my grandfather about this cool Colorado town that my friends go to every year," Alexander said.
Alexander said he wrote "Telluride" during a family camping trip three years ago. At that time, he didn't envision it being the first single off of his first album.
He filmed a music video for the song while in town and promoted it in the area through social media. The video has received over 32,000 views and 700-plus shares.
"It's been an honor to connect with folks from such a special place that I'm connected to," Alexander said. "…I'm just enjoying the journey."
"Mountain," released by Nashville's Pentavarit Studios on Oct. 15, is a five-song, 20-minute, oeuvre to nature.
"It's very exciting! These songs mean a lot to me. Nothing feels better than finally having your music heard and appreciated by others," Alexander said.
He said the process of writing and recording an album had its ups and downs, but that's what he enjoyed most about it.
"It all starts with a song … getting a collection together that you like often takes years of writing," Alexander said. "The actual process of recording, making a product, and distributing and promoting it around the country is no light task. But you can take it as far as you want to.
"The most important thing is to stay positive and keep moving forward."
Originally from northern Michigan, Alexander started writing his own music when he was 16. A move to Nashville in 2011 introduced Alexander to country music.
He cites musicians Alan Jackson, George Strait and Tim McGraw as his country influences, but Bob Dylan and John Denver are still his main musical muses.
"(Country music) helped shape my own music's instrumentation; fiddle pedal, pedal steel, twangy guitar," Alexander said.
Making a living playing music can be a tough row to hoe, but Alexander decided to make it his full-time gig in 2013 by busking the streets of Nashville from 8 p.m. to 2 a.m.
"It was a blast," Alexander said.
Alexander plans to return to Telluride and has ambitions to play the annual Bluegrass Festival one year.
"I love Colorado and I hope to make at least annual trips to Telluride to see friends and play gigs," he said.
To check out Alexander's music, visit his official website at www.brianalexander.us.
"Runnin' Just In Case" – Miranda Lambert
Miranda Lambert's new double album "The Weight of These Wings" can be considered the response to her highly publicized split with Blake Shelton, but Lambert is way too strong a songwriter to sob in a corner alone lamenting the loss of her man.  While some songs are confessional in tone, her songwriting chops and composed musicality on the first track "Runnin' Just In Case" indicates that she's taking it in stride and moving on.    By turning down the rebellious girl and injecting a little world weary she strikes a beautiful tone.  While the singles released so far "Vice" and "We Should Be Friends" are bigger crowd pleasing numbers, we are liking this one as an anti-country track.
"Sick As A Dog" – Hamilton Leithauser + Rostam
While we can't seem to find the tweeish DIY indie of Vampire Weekend having that much in common with the Laurel Canyon vibe,  this Beatlesesque minor key raveup is pleasing enough from indie rocker Leithauser teaming up with former Vampire Rostam Batmaniij.  There is a new Vampire Weekend album sitting in our inbox, but we haven't gotten to it quite yet.  Maybe the chestnuts roasting on an open fire will warm us to their sound…
"Keep You Dreamin" – Doyle Bramhall II
Bramhall's first solo album in 9 years "Rich Man" finds this blues rocker in fine form.  His work is often most associated with Eric Clapton, and like Slowhand's latter day work, certainly the edges have been sanded a bit, but a lovely mainstreamed blues rock/pop stew is always welcome from an artist who has proved his blues chops over the course of the last twenty five years.  Welcome back!
.