New Tracks on Laurel Canyon Radio – November 3, 2017

New Tracks on Laurel Canyon Radio –  November 3, 2017
Yes, we've been on the air three years this month!  And yes, we're still finding the beating heart of why we're on the air in the first place.  It's all about artists who carry the Laurel Canyon ethos forward today.  Collaborators, harmonizers, technically proficient tune smiths that still make Los Angeles a compelling place to right about, to sing about and to pay homage to.  Here's some great tracks we've added to the playlist this week: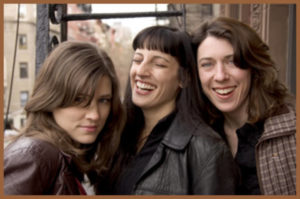 "Wildflowers"  – The Wailin Jennys
Manitoba's best harmonizers, The Wailin Jennys have been together for…let's see now…their new album is called "Fifteen" so we'll let you do the math.  While the all-cover album is short, containing just nine tracks, the ladies have their hearts squarely in a Laurel Canyon mindset, with not only this elegiac cover of Tom Petty's Wildflowers, but also a winsome cover of Warren Zevon's "Keep Me In Your Heart" and a somewhat uncomfortable re-genderizing of Paul Simon's "Love Me Like A Rock".   This one is the stand out track.
The second album from indie-rockers It's Just Craig (notably produced by John Vanderslice and featuring Marc Ford on guitar) circumvents the notion that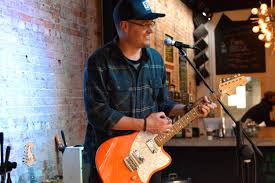 this is Just Craig (Helmrich).  Rich with a sad, loping harmony and Americana flourishes, this track isn't the single (yet), but it's radio ready.
"Judy" – Stephen Stills and Judy Collins
This track, a demo of which recently surfaced on Stephen Stills "Just Roll Tape" project, is a bit of an anomaly from the rest of this compelling (if not stodgy) first time recorded collaboration between former paramours Stephen Stills and Judy Collins.  While the other tracks, many of which are reworkings of each artists own tunes (plus a track from Bob Dylan and Leonard Cohen and a new song penned by Collins), this track feels more like a solo Stills track than a real collaboration between the two.  Nevertheless, like New York pizza.  Even B+ Stephen Stills is head and shoulders above what else we can get elsewhere and we'll take it!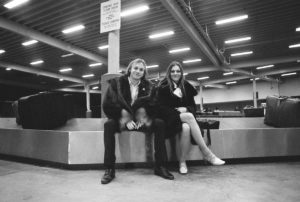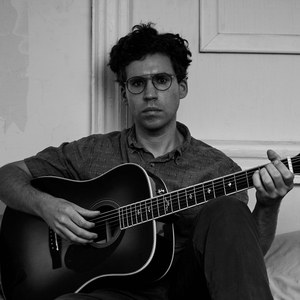 "Indian Style" – A. Savage
For those who scoff at the Laurel Canyon Radio brand moniker of "artisanal harmonies from high in the hills of Los Angeles,   this track is for you.  From deep in the folk troubadour heart of Parquet Courts frontman Andrew Savage comes this stunning arguing-lovers track that's as fresh and emotional as anything the Brooklyn indie-vets have ever done.   While Savage has tended to the punkier indie sound, we'll take this direction over "Stoned And Starving" any day of the week.
"Out On The Road Again" – Aztec Two Step
Aztec Two Step is like the "Zelig" of rock-n-roll history. While this writer was first exposed to them as the opening act in that giant 1976 Peter Frampton/Yes summer,  Rex Fowler and Neal Shulman have spent a lifetime of making music together as the folk/rock duo, Aztec Two-Step.  After taking their name from a poem by beat poet Lawrence Ferlinghetti, and with four plus decades as staples of progressive FM radio, major record deals and non-stop touring, Rex and Neal continue to impress audiences with intelligent songwriting, dazzling acoustic lead guitar and soaring two-part harmonies. The duo has performed worldwide, been critically acclaimed in major U.S. newspapers, reviewed in Rolling Stone Magazine and appeared on numerous radio and TV shows, including The King Biscuit Flour Hour and David Letterman.
The story of Aztec Two-Step is intertwined with the history of folk/rock music in America. Originating from a chance meeting at an "open mic night" in a Boston folk club in 1971, Rex & Neal's first four albums on Elektra & RCA Records helped usher the music of the 60's into the 1970's and beyond, leaving an indelible mark on the musical genre. As their recording career continued, so did the critical acclaim. In 1986, their album "Living in America" was named in Billboard's year-end critic's poll. It also received the New York Music Award for the Best Folk Album.
Rex and Neal released their first live album, "Highway Signs" on the PRIME-CD folk label in 1996 in celebration of their 25th anniversary. In 1999 they were the subjects of the documentary, "No Hit Wonder," which was aired on several PBS stations across America. To commemorate their 30th anniversary in 2001, they released a double CD compellation entitled, "Live & Rare" and in 2005, released their career-defining "Days of Horses" CD to rave reviews. The Boston Globe said, "Fans of the duo's harmony-driven tunes and easygoing acoustic guitar riffs will recognize their James Taylor-meets-Simon & Garfunkel sound. What's new is the mood. This album sits back on its haunches as Rex Fowler and Neal Shulman look back wistfully at American pop culture and their own ride through it."
2007 saw several hallmark events for the duo. In June, Aztec Two-Step performed "The Persecution and Restoration of Dean Moriarty (On The Road)" at a very special Lowell Celebrates Kerouac Festival as the author's hometown marked the 50th anniversary of the publication of On The Road. Also In June 2007, Real Simple, a popular national lifestyle magazine, named Aztec Two-Step's debut album one of the all-time top five classic folk albums, along with works by Bob Dylan, Judy Collins, Tom Rush and Phil Ochs. The article cites the duo as "surpass[ing] Simon and Garfunkel for exquisite harmonies, musicianship and emotion."
Rhino Records released "Forever Changing-The Golden Age of Elektra Records 1963-1973," a five-CD box set that tells the story of this landmark record label and the music that defined an era. The collection includes Aztec Two-Step's "The Persecution and Restoration of Dean Moriarty (On The Road)."
Also in 2007 their "Live at TCAN" DVD was released, featuring a 35th anniversary concert at The Center for Arts in Natick, Massachusetts, a performance of the self-titled debut album in its entirety, plus other fan-favorites. The DVD also includes interviews with the duo and longtime Aztec Two-Step bassist Fred Holman, as well as comments recorded on the Aztec Two-Step "fan-cam."
In 2008, the duo teamed up with the late great WFUV and Satellite Radio host Pete Fornatale to record "Time It Was," their live "Simon & Garfunkel Songbook" album. The S&G songbook show continues on along with the addition of their Classic Duos show which also features several seminal songs from the Everly Brothers musical canon.
In 2009, the It's About Music label issued a 44-song compilation entitled, "The Persecution and Restoration of Aztec Two-Step."
To commemorate their 40th Anniversary year, early 2012 brought the official release of Fowler & Shulman's studio CD "Cause & Effect" (Red Engine Records). A stunning collection of songs of social significance, it was produced by Paul Guzzone and features long-time bassist Fred Holman. The album is a combination of re-worked previously recorded songs and newly mined material. From John Platt of WFUV in New York, "The secret of Aztec Two Step's longevity isn't just the harmony between Rex and Neal, it's also the quality of the songs. On "Cause and Effect" they revisit a lot of their repertoire with crisp acoustic arrangements. And while the songs were mostly inspired by a specific moment in time (Reaganomics, apartheid, John Lennon's assassination), they resonate anew today."