New Tracks On Laurel Canyon Radio Week of April 12

New Tracks On Laurel Canyon Radio Week of April 12
Before the week gets too taxing for you, we've got some sublime new tracks that will refund your mood to its' previous chillness.
"Hazy Days" – Raoul Vignal
Oh man, if you need a trip back to the Nick Drake finger-picking folk of Ninety-Seventy-Anythings, you have found your first class ticket here.  26 year old Frenchmen releases his first album "The Silver Veil" on Talitres Records out of  Bordeaux, France and lands on our radar immediately with the single "Hazy Days".   This is a must listen for anyone who needs a good lay back.
"Way Out West" – Marty Stuart & His Fabulous Superlatives
Although the You Tube comments about this delightfully delicate psych-country ditty from Marty Stuart are less than charitable, if you are a fan of being a little high and a little blissed on your Pacific Ocean buzz, you will forgive Stuart for abandoning his JohnnyCashPop portmanteau for an easy breezy ecstasy run (I took a little green pill in Morenci, Arizona).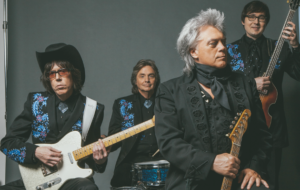 Produced by Mike Campbell (Tom Petty and the Heartbreakers), and featuring the Fabulous Superlatives –guitarist Kenny Vaughan, drummer Harry Stinson and new member, bassist Chris Scruggs– Marty's longtime band, which NPR Music said could "melt your heart with four-part harmonies, rock your bones with honky tonk, and dazzle you with picking worthy of their name," Way Out West is a cinematic tour-de-force. Listeners can feel the warmth of those desert winds over the album's 15 tracks, a collection of newly written originals, instrumentals and rare covers like the Benny Goodman-penned "Air Mail Special," and "Lost on the Desert," once recorded by Johnny Cash. "I asked Johnny about that song when I was in his band," says Stuart, "and he said the only thing he remembered about it was changing some words. 'Way Out West' just as easily could have been titled 'Lost on the Desert'."
Growing up in Philadelphia, Mississippi, Stuart was taken by the mystique of the Golden State: the culture, the movies and especially the music. "Everything that came out of California captivated my kid mind in Mississippi," says Stuart. As such, the album could only be recorded in California, and Way Out West was tracked between the famed Capitol Records, which birthed iconic albums like the Beach Boys' Pet Sounds and the country-rock of Glen Campbell's Wichita Lineman, and producer Mike Campbell's M.C. Studio, where much of the early Heartbreakers music was recorded. Said Campbell about producing Stuart's new record: "Working with Marty and the Superlatives was a blast, and it was fast! My role was easy, just set up the sound and let them play. Great guitars, great grooves, great vocals, they just have it all. This record is one of my favorite things I have ever been involved with." The new album, with its atmospheric production and primal rock & roll energy, evokes classics like Marty Robbins' Gunfighter Ballads and Trail Songs and Cash's The Fabulous Johnny Cash, one of the first albums Stuart ever owned. While other artists chased popular trends in the name of radio play, Stuart formed complete bodies of work. Way Out West is just the latest embodiment of that creative mission.
"Only Songs" – The Wild Reeds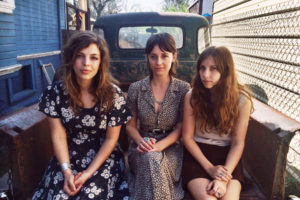 This smart quintessentially LA pop band is gonna being making a few waves with their new release "The World We Built".  We're still debating which track we can't live without first, but we thought we'd feature the first single, a Rilo Kileyesque romp around the living room.
"Falling Rain (Link Wray)" – Torgeir Waldermar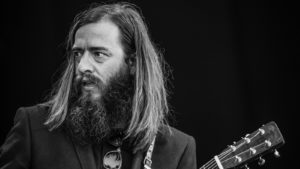 I can honestly say I never heard of Torgeir Waldermar five minutes ago.  The Norwegian's 2014 debut album was reviewed as being able to have stood up to any of the greatest records from the famed Laurel Canyon era. (editors note:  what? We're not in it now???"  With his new release "No Offending Borders" (and now we're listening to his older works, we are signaled to a new beautiful voice in the LA folk canon.  This track, as tender as it is, is underscored by a ragged-sad vocal not heard on this planet.  We're just getting our feet wet on this album and artist, but we are already saying we like what we here.
"Gentle On My Mind" – Alison Krauss
By now we know that Alison could hum the background sound of nails on a chalkboard and we'd be down with it, but this retelling of the classic 1967 Glen Campbel tune is still as warm as a cup of tomato soup and a grilled cheese sandwich on a snow day.   It's a feast for the ears.