New Tracks on Laurel Canyon Radio Week of April 4

New Tracks On Laurel Canyon Radio Week of April 4
Spring has sprung and, boy howdy,  did we get a lot of little musical orgasms coming out of the cold, cold days of our Southern California winter.  We'll be back to our regular every week schedule through the summer, exposing you to the aural goodies we've uncovered and added to the rotation this week.
"Uphill Battle"  – Caleb Caudle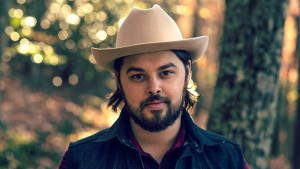 While Caleb Caudle may think himself a country artist in the vein of Christ Stapleton or Jason Isbell or Sturgill Simpson, we hear so many echoes of Jackson Browne in the debut single and beyond from North Carolina born and bred Caudle's superlative "Carolina Ghost" album that we could easily add every track to our station this week and they'd fit in both with the classics and his contemporaries.  This is a great artist that needs to be heard.
"Dim Star of The Palisades" – Birds of Chicago
I was slow to warm to indie rock darlings Birds of Chicago but the Joe Henry produced album "Real Midnight" has all the right alt-folk soul moves from the Phantom Limb school of songwriting.  Kudos to Alison Russel and JT Nero who I believe, will be performing at Largo this Wednesday.
"You Are My Sunshine" – Southern Family (Morgane and Chris Stapleton)
From the tribute/concept album comes this slow burning remake from the Stapletons.  From  Rolling Stone Country:
Southern Family, the new compilation album from producer Dave Cobb, is already one of the most anticipated releases of 2016. The record unites country radio stars like Zac Brown and Miranda Lambert with Americana favorites Jason Isbell and John Paul White for a tribute to songs of the south. The Black Crowes' Rich Robinson, Shooter Jennings, Holly Williams and Brandy Clark also contribute. It's an ambitious project, and one that Cobb was initially hesitant about pursuing.
Chris Stapleton: Country's Breakout Star on Big Year »
"Can you imagine going into a major label and saying, 'Hey, I have this great idea for a concept record?'" he tells Rolling Stone Country. "It's usually the last thing that somebody wants to hear."
Instead, Southern Family got the green light and will be released March 18th on Cobb's Low Country Sound, an imprint of Elektra Records. Cobb spoke at length about the album during an interview with Rolling Stone Country at Nashville's RCA Studio A, where he was recording "You Are My Sunshine," Morgane Stapleton's contribution to the project, which features her husband Chris Stapleton.
What was the genesis for Southern Family?
Southern Family started because there was a record that got me into a lot of good music and really changed my life, White Mansions. It's a concept record about the American Civil War, written by an English guy, Paul Kennerley, who had never been to America. He just summed it up so well. Everything on that record spoke to me. I've been possessed with it and I try to convert everybody to it for years. I really steal half of my tricks from that one record.
Where did the idea come from to make a concept album? They're not exactly en vogue in the age of the single.
A friend and I were talking and he said, 'You should make a concept record.' I laughed him off the phone. . . But the more I thought about it. . .it came to me: Southern Family, because everybody has a great story, about their parents, their grandparents, brother, sister. Everybody has an intimate story and it was something that everybody could relate to. I wanted to have really talented artists custom write and do songs that mean a lot to them, and also just make the song that maybe they wouldn't put on their record: the deep song, or the song that doesn't fit in the queue or wouldn't be a single. I wanted them to do the most honest song they could possibly do.
And people really brought it and poured their hearts out. They were enjoying the fact that they could do a song that wasn't precious or didn't have to fit a mold. It was a song they wouldn't put on their album, and it's been a lot of fun.
In the Stapletons' case, they actually cover "You Are My Sunshine." Does that fit in the Southern Family template?
Yeah, they're songs that mean a lot to them. "You Are My Sunshine," that's a song you hear from birth.
So, boiled down, what is the concept?
The concept is Southern family. It's everybody writing personal songs about their family growing up in the south. And the second bigger concept is taking all these talented artists and putting them all together. Selfishly, I wanted Chris to be on the same record as Jason Isbell, and Morgane to be on the same record as John Paul White or any of the other people who have done it. We got really fortunate and it keeps growing.
It's about bringing these artists that are right under the surface. I think the Stapletons and Isbell and all these artists are artists that are going to matter in the future. They are legitimate timeless artists and this scene is bubbling right under a lot of people's ears. It's strength in numbers of having so many gifted, talented artists together, unify, and make one record for the right reason.
And by the scene, you mean today's singer-songwriter renaissance?
Yeah. It really is capturing the John Prines of the future. None of us can ever be him, but it's about these caliber of artists that really write something and sing something that matters. Putting them all together is like forming a football team of tough people.
Orlando based singer songwriter Ryan Froom, recording as Froomador describes his genre as surf acoustic folk and we'll take it!  There are some great tracks on his debut album "Can't This Wait", to which we respond, "not it can't".  Easy and breezy as a ride down PCH on off-hours, we hope Mr. Froom finds his audience, and we are more than happy to help him.
"Hands of Time" – Margo Price
Much has already been written about Jack White's protégé Margo Price who's album was just released on Third Man Records last week.  While the title "Midwest Farmers Daughter" has more than a passing glance to Loretta Lynn's coal mining moniker, the Illinois raised Price recalls more than just Lynn's backwoods charm, she's got a indie rock country style all her own.