New Tracks On Laurel Canyon Radio – Week of August 17, 2017

New Tracks On Laurel Canyon Radio Week of August 17
The weather in Los Angeles has been (predictably) beautiful, cool and dry with buckets of sun, and this makes for great back-porch listening as the summer hits it's midpoint (provided that you subscribe to the theory that LA summers are from Memorial Day to Columbus Day, which we do, here at the station).  We've unearthed some great new tracks for you this week, and we hope you'll give them a listen: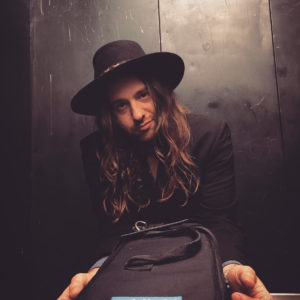 "Chain Of Gold" – Elijah Ocean
While listening to this track, I thought Randy Meisner's high alto vocal harmony might sweep in at any moment to throw this song up the pop charts forty years ago.  It feels as though Laurel Canyon Radio called up this New England native up and commissioned the recording of both this track and Ocean's fourth (!!!) album.  Just released today (!!!), we predict a long and lasting love affair with this independent artist on our airwaves.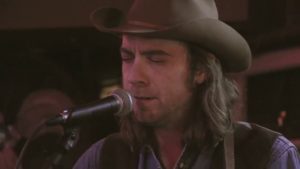 "Queen City Blues" is the name of the new LP from Louisiana's Clay Parker, and if you are a fan of the anti-war track "The L&N Don't Stop Here Anymore", you'll find similarities of tone and texture here, with accompanying back porch vocals and intricate finger picking.
"Caged" – Gibson Brothers
Harmonies, harmonies, harmonies!  Bluegrass outfit rain their intricate harmonies and alt-country leanings down on us on their new album, just out "In The Ground".
"More Love" – Dead Rock West
For their fourth album and first for Omnivore Recordings, the California vocal duo of Cindy Wasserman and Frank Lee Drennen have joined forces with producer John Doe — of the legendary band X, with whom they've toured numerous times — to create an album that places their achingly beautiful signature vocals and harmonies in finely etched rock, alt-country and pop settings. The sound is both contemporary and timeless.
More Love — recorded, mixed and mastered in Los Angeles by multiple Grammy Award-winner Dave Way — is comprised of 12 songs about the joy and heartbreak of love. There are 11 Dead Rock West originals  plus a cover of…
…Sam Cooke's "Bring It On Home to Me" that thematically closes this deeply felt album. The masterful band on More Love includes D.J. Bonebrake of X, lead guitarist Elliot Easton of The Cars, and ace pedal steel guitarist Greg Leisz.
"This was a group effort; band, singers, engineer, producer all equal, all working toward a common, honest goal," says John Doe. "All of us in a room making real music, from the heart, from intuition, from aching and wanting, from beauty and the desert."
More Love follows the Los Angeles-based duo's critically hailed tribute album to the Everly Brothers, It's Everlys Time! (2015), a work that galvanized the group vocally in the studio and onstage at their headline performances as well as on tour with X and Dave Alvin and Phil Alvin.
"They have combined all of the influences (alt-country, gospel, Everly Bros) from their previous records into this one," says John Doe. "Great songs. Great playing. Wonderful performances. More Love is heart and soul from two deeply original singers and songwriters." Doe adds: "Somehow Cindy and Frank connect the dots between '70 country and '60 soul music. They are a modern day Gram and Emmylou singing songs that Otis and Carla would sing."
"Come On Over My House" – Dave Rawlings
Americana overlord Dave Rawlings returns with a new EP, "Poor David's Almanac"
.  Poor David's Almanack marks David Rawlings' fourth headline date, and he leaves his Machines out of the studio. That said, his singing and songwriting partner Gillian Welch is here as always on harmony vocals and percussion. She also co-wrote five of these ten songs. It's difficult to discern how the pair divide the creative labor and its accreditation, but it must make sense to them.
Produced by Rawlings and engineered by Ken Scott (David Bowie) and Matt Andrews, these tunes are arranged to reflect not only Rawlings considerable gifts as a guitarist, but the fleshed-out sound of a full band that easily balances American folk music and roots.