New Tracks on Laurel Canyon Radio – Week of August 17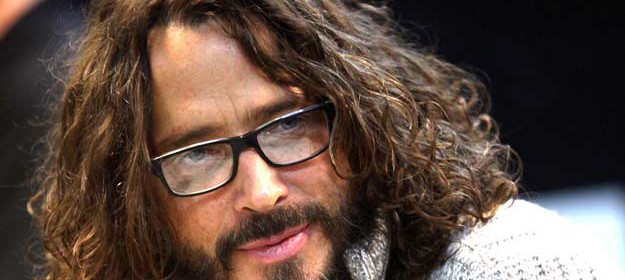 New Tracks on Laurel Canyon Radio – Week of August 17
It's hot outside, but we've found some cool cuts to keep you invigorated as we head into the final lap of August.
"Nearly Forgot My Broken Heart" – Chris Cornell
Soundgarden front-man Chris Cornell has flirted with classic rock tradition, but this lead cut from the "Higher Truth" album (out September 17),  is a production wonder, an insta-classic cock rock classic as comfortable today as it would have been as a Blue Oyster Cult B-side circa 1974.
"Riding The Train" – Joe Crookston
If you looked up the word troubadour in the dictionary, you might find a picture of Ithaca, NY singer-songwriter Joe Crookston. A musician with a poignant but light touch (we are also loving his cover of Peter Himmelman's "Impermanent Things") Crookston will be doing a mini-tour through Southern California in mid-September, and we suggest giving him a look-up.
"Tienes Mi Alma En Tus Manos" – Sean Taylor
OK, OK, maybe there is a picture of Sean Taylor next to Joe Crookston when you look up troubadour in the dictionary.  English based guitarist Sean Taylor has a sureness of vision and an elastic high voice that paints a weary position on love and loss in the new album "The Only Good Addiction Is Love".   This is Sean's seventh album, and we hope this one gets its just desserts.
"Right Now" – Pat Green featuring Sheryl Crow
The new album from Pat Green, the first in nearly seven years is out this Tuesday.  From an interview in Rolling Stone Magazine last October:
Pat Green learned a long time ago to take opinions with a grain of salt. The San Antonio native has released a dozen albums — some indie, some with major labels — in a 20-year career that has seen Grammy recognition, sold-out stadiums and radio success way beyond the Lone Star State's airwaves. His fanbase is also widespread, as Green is one of the most nationally recognized voices ever to come out of the Texas country scene. But all accolades aside, with some people, he just can't win.
"I've been getting crap from just about anybody, from every dimension — whether I'm making a record independently or for a record company, which is when people say I've sold out," the singer-songwriter tells Rolling Stone Country. "But I've never made a record that I wasn't totally invested in and that I didn't like the sound. When you make records with big producers or big record labels, those records are really bombastic — that's just the way they are going to sound. That was a wonderful experience, but making this next record, I'm still the same guy. I'm still writing most of the songs, still putting things together in an arrangement that I like…. I'm proud of this one. It feels organic."
Critics will have a hard time selling the "sell out" theory with the upcoming album, tentatively titled Home, as it was made without a label home. His first new set of tunes in almost six years, the project is ready for release as soon as the singer inks a new deal. It includes collaborations with Sheryl Crow, Delbert McClinton, Marc Broussard and another Texas troubadour, Lyle Lovett, with whom Green duets on the project's first single, "Girls From Texas," a clever ballad that sounds like it could've been a Lovett hit from his "She's No Lady" days. (Listen below.)
We caught up with Green to chat about the new music and putting its fate in someone else's hands..
Sheryl Crow duets with you on "Right Now." What's the story behind it?
I wrote that with Chris Stapleton. I told him the story about my wife back when we were dating in college. I broke up with her on Valentine's Day. I'm the first one to say that I've made my mistakes in life! [Laughs] It took about two years to get back in her good graces and she finally took me back, but we needed that time when we dated other people. We never lost contact, and it obviously ended well!
Sheryl came in and captured such a beautiful side to "Right Now" on a harmony level. She took it from a good song to an, "Oh my God."
"Pink Houses" – Ashley Monroe
It probably won't be the first or last time that a country singer covers the heartland classic, Kid Rock, but this stainless steel version featuring Ashley Monroe holds true to the original while still putting Ms. Monroe's personality front and center.