New Tracks On Laurel Canyon Radio – Week of December 8

New Tracks on Laurel Canyon Radio – Week of December 8
For those who's ho-ho-whole focus is not on Christmas and shopping and reindeer and such, we've got some highly secular new tracks spinning on the station this week.  Here are the highlights. (oh yeah, and we play a bit of Christmas music too).
"You Can Feel It" – Young Gun Silver Fox
Before you think this is some back-of-the-discount-rack 70's revivalist schmaltz, keep in mind this is Andy Platts and retro-soulsketeer Shawn Lee (of Ping Pong Orchestra) creating carefully calibrated mid 70s puffy clouds that recall the best of an era all piled into one song about driving down the coast.  For those who wonder why Ambrosia, Player, Ace, America are still not topping the charts today in the waning days of 2015, this track is for you.
"Blues For Country" – The Nouveaux Honkies
Stuart, Florida may be far from the corner of Crescent Heights and Sunset, but the Americana blues outfit The Noveaux Honkies have a great mellow and assured vibe recalling the best Americana-pop recorded this year.   If the first line of this track doesn't give you a Don Henley head-turn moment, I don't know what moment will.
"Come Home" – Birds of Bellwoods
Described as "four men making handsome music" this Ontario based quartet has some great vocal harmony chops, and their debut LP "The Fifth" has them all on full display.  Also check out a razzle-dazzle cover of Neil Young's "Harvest Moon" on their website.  Their vocals take some unexpected turns worth exploring.
"Whatever Man" – Steve Forbert
Steve Forbert burst on the scene in the late 70s in the height of the punk/disco/anything but sensitive singer songwriter era.  Despite that,  his debut "Alive On Arrival"  was critically lauded in that Bob Dylan/Bruce Springsteen pantheon of smartly written workmanlike pop-folk.  After "Romeo's Tune" achieved commercial success a year later, Forbert never really regained that new important kid in town status he enjoyed at the onset.  That hasn't kept him from recording a satisfying and consistent body of work.  From his recently released 15th studio release "Compromised" we found this tuneful heir to the "What Kinda Guy" tracks he's been busking ever since.  Kudos, sir!
https://www.youtube.com/watch?v=CwBtJmuj_wA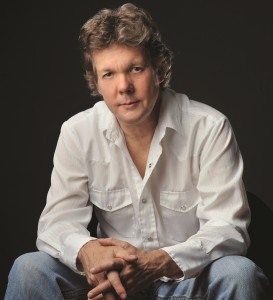 "Big Wave" – Donovan Frankenreiter
This breezy single from singer-songwriter Donovan Frankenreiter's latest release "The Heart" eluded us when it first came out in July, but we are showing it some love – it's the kind of song you might here at the beachside bar at 4 in the afternoon on the way to or from the surf.  Donovan will be appearing in Southern California during the week before New Year with Tom Curren at the Belly Up.
https://www.youtube.com/watch?v=vYeLDs7Wh_k