New Tracks On Laurel Canyon Radio – Week of July 8

New Tracks on Laurel Canyon Radio – Week of July 8
So much is made in the media lately about the search for the perfect summer song.  In a recent Entertainment Weekly article, they looked back on topics of songs in an attempt to parse the formula as to what makes a perfect summer song.  Oh,  Entertainment Weekly,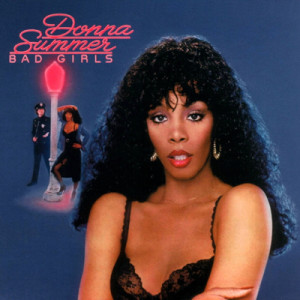 have you lost the hollow creative ability to create another pop-up bubble page or gown review section?  Seriously, what makes the perfect summer song isn't the content (included in their list was Rhianna's "Umbrella") but the association it has with the summer itself.  Donna Summer's 1977 ode to prostitution "Bad Girls" was THE song of the summer and not because we associate prostitution with clam digger pants and country fairs, but because it was ubiquitous in our CELEBRATION of  that summer.  Yeesh.  Stop anointing and just go with the flow!  In consideration, here's what's new (and soon to be ubiquitous, who knows?) at Laurel Canyon Radio this week.
"The Girl From The Canyon" – Jonathan Edwards
Former one-hit wonder (1971's Sunshine) Edwards has certainly staked out a place for himself in modern Americana with a forty plus year recording career of surprising consistency.  From the new release "Tomorrow's Child" on Rising Records, Edwards continues to mine the Souther-Hillman-Furay/Poco edge of the canyon and we could not be happier.
"Not Good Enough" – Joy Williams
Former one half of the duo The Civil Wars makes a clean break from the 19th century on her solo debut with this of –the-minute electro burble and sweet warm vocals disguising the acid realization that "perfect is just not good enough".   Where TCW did not embrace accessibility easily, this track is a warm invitation to hear more.
https://www.youtube.com/watch?v=hezyXGxybZY
"Tell Me What You Want From Me" – Good Old War
"Renegades" – X-Ambassadors
You'd think nearly five years since the attack of the Mumfords that we would be tiring of Americana fiddle-twiddling combined with blandly fun.-loving (sic) vocal chorus shouts from earnest indie bands but lo and behold, that is not the case.   Since Philadelphia's Good Old War and Ithaca's X-Ambassadors both pre-date the Mumford debut, let's just call both of these pop confections ahead of their time and enjoy there earwiggian aspirations in and of themselves.
The 5 song eponymous EP has been banging around for some months now but in anticipation of a full length release, we've added the Broadwayacana ish lead single "Your Arms" to our rotation.  We can't get quite decide if this is a legit country pop act or a funky weird Idina Menzel fan fiction video, so we'll let you decide.
"No Way Out Of Here" – Iron and Wine and Ben Bridwell
I admit to glaring sullenly at the calendar waiting to hear what this certainly tuneful covers collaboration between Sam and Band of Horses' Ben Bridwell will sound like.  And while July 17 is still a few days away, thanks to the world of digital pre-cog, we can get a little taste before release date, which we are happy to pass on to you.