New Tracks on Laurel Canyon Radio Week of June 22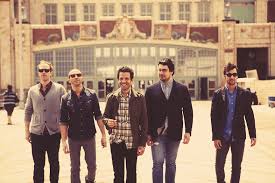 New Tracks On Laurel Canyon Radio Week of June 22
Summer has started (although what's summer in Los Angeles?) and while pop radio looks to once again anoint a classic summer song, we focus this week on comebacks and returns from artists old and new.
"Molly Town" – Jess Stone
Singer/songwriter Stone, of the big booming expressive soul drenched voice has gender-hopped around the radio dial,  pogoing from blue-eyed soul, standards, country, pop, blues and everything in between.  Despite all of that, she has never quite achieved the "next big thing" status heaped upon her in her native UK.  This time she tries her hand at reggae and this buoyant shot of "good morning mon" may not win her any new fans in the States, but you have to admire the stones Stone has in her willingness to wrap her vocals around, presumably, anything.
2)"Am I Still The One For You?" – Ike Reilly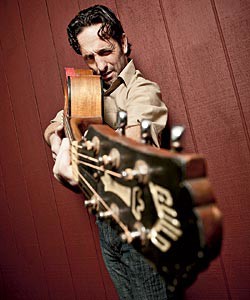 No one is necessarily anointing new Dylans every week, but this track from Reilly's seventh album "Born On Fire"  (out this week) has a chewy, wordy accessible "Subterranean Homesick" quality that has one foot in one era and one foot in the present.  An assured song among many other standout cuts, this sounds like a breakthrough.
3) "Biscuits" – Kacey Musgrave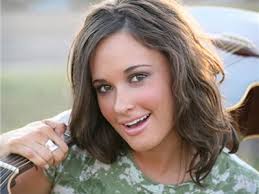 Although many of the tracks from her new album "Pageant Material"  were written and recorded by the Grammy-gobbling Musgraves at the same time she recorded "Same Trailer Different Park",  it's reassuring to know she may have had enough material then to record two stellar albums.  While there may not be the bite of a big country crossover track, she's not Miranda Lambert, and her songs about empowerment, minding your own business (as in this track) and weed smoking are pop country joys in and of themselves.
4)" I Will Follow" – Burlap To Cashmere
Although these Brooklynites have never hidden their Christian-rock leanings, it's hard not to give them credit for out-Mumfording Mumford as early as 1998 despite their less than secular subject matter.    Although they have sporadically released material since, the original lineup reunited last year and this eponymous release is being treated as the follow-up to the prescient 1998 "Anybody Out There".   It's a great listen and a reminder that Mumford & Sons were not to first tread the path of sprightly fiddled and harmonizing alt-folk.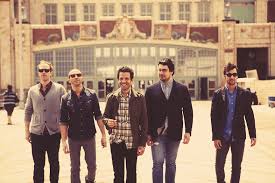 5)"Let's Talk About It" – Jon Pousette-Dart
My first exposure to the Pousette-Dart Band was as the opening act of the massively massive Frampton-Yes summer tour of 1976 when the entire world seemingly stopped for one second to "feel like we do".  The smart country pop-rock of the PDB might not have been the flavor of that day, but it is nice to see journeyman and leader Jon still playing and recording more than 40 years since forming PDB in Boston.  This track is a straight forward pop blues workout from what we can only hope will include a full length follow up to the 2014 release "Anti-Gravity", the 8 song EP that also has that lost in the canyon vibe.  Fingers crossed.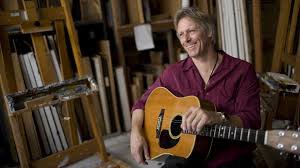 .