New Tracks on Laurel Canyon Radio Week of May 16

Tracks On Laurel Canyon Radio Week of May 16
Spring is upon us and so is a lot of great music from artists both new and familiar: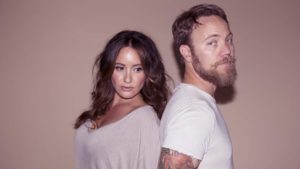 "Til It Fades" – Rogue + Jaye
While some of the press clippings compare Rogue + Jaye to a young Buckingham and Nicks, Rolling Stones effuses over the merger of Nathan Schwartz of Rogue Wave and singer/songwriter Courtney Jaye in terms of Belle and Sebastian or Mazzy Star or Taylor Swift or what have you.  While pushing "Forces of  Decay" as the lead single, we find "Til It Fades" as a more California sun-dappled meditation of life in the canyon.
"Black Lives Matter" – Andre Cymone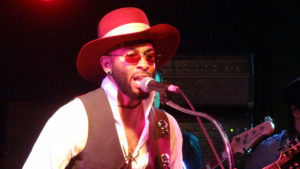 After 25 years away from the studio, former Prince bandmate and 80's soul crooner Andre Cymone arrives back on the scene fully reimagined with his new album "1969" and while there are certainly many "purple" moments sprinkled about this tuneful album, make no mistake, this is a rock album closer in heritage to Jimi Hendrix and the classic rock soul sound, more prevalent in the late 60's and early 70's.  "Black Lives Matter" is the quietest song with its wistful acoustic strum, but it is far from the lightest.
Singer/activist Rachel Baiman's new album isn't out until June 2, but the title track is featured today on NPR's "Songs We Love" and we concur.  It's a particular sanguine and gauzy oratory about a troubled upbringing.  More on the artist:
In many ways, Shame, the new album from 27-year-old Nashville Americana songwriter and multi-instrumentalist Rachel Baiman (out June 2, Free Dirt Records), is an exploration of growing up female in America. Despite the serious subject matter, the overall tenor of the album remains light while the arrangements depart from her stripped-down work with progressive folk duo 10 String Symphony. Shame is lush and varied aided by the production and recording talents of Mandolin Orange's Andrew Marlin. Musically inspired in equal parts by John Hartford and Courtney Barnett, Baiman's influences are myriad, however years spent playing traditional music shine through in the album's firmly rooted sound. Over the album's ten tracks, Baiman commands attention with songwriting prowess and a depth of presence well beyond her 27 years.
Shame's musical intensity is rooted within the current American political climate. "I wasn't necessarily trying to write songs that would be easy to listen to," Baiman says of the project. "I wanted to write about reality, in all of it's terror and beauty." From the title track about abortion politics, to love, sex, and abuse in relationships, to classism and inequality in her re-write of Andy Irvine's working class anthem "Never Tire of the Road," the album is ambitious in its scope, yet remains cohesive through Baiman's personal perspective. In addition to the release of her new solo album, Baiman is the co-founder of a new political group called Folk Fights Back, a musician-led national organization that puts together benefit concerts and awareness events in response to the Trump administration.
Baiman is no newcomer to activism. Raised in Chicago by a radical economist and a social worker, she was surrounded by social justice issues her entire life. "If I wanted to rebel against my parents I could have become a finance banker or a corporate lawyer" she says of her childhood. While her classmates went to church or temple on Sunday mornings, Baiman attended the Ethical Humanist Society of Greater Chicago, a non-religious community formed around discussions of morality and current events. "That was always a tough one to explain at school" she says with a laugh.
As a teenager, Baiman found music to be a welcome escape from worrying about global politics. "I often found the constant discussion of seemingly unsolvable problems to be intense and overwhelming, and when I moved to Nashville to pursue music it felt like something positive, beautiful and productive that I could put into the world. Now that I've had some years to devote to music,"—Baiman has been recording and touring internationally for the past 4 years with 10 String Symphony, and has played fiddle for numerous other artists including Kacey Musgraves and Winnipeg folk band Oh My Darling—"I find it hard to escape from the values that I grew up with, and I feel compelled to write politically, to speak out about things that I've experienced or seen. Songwriting is a unique opportunity to do that, because it avails a more emotional vehicle for discussion. I love the political tradition of folk music, from Woody Guthrie to Tupac, and my hope is that this record adds another voice to it."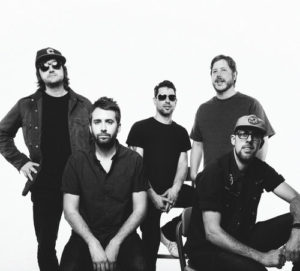 One of the highest and rarest aspirations in popular music is to reach for the transcendental, to access the spirit. On the third album "The Wave" by Nashville based Los Colognes, they succeed just this- in breaking through the confines of everyday pop song lyricism to tell a sort of holistic story. It's not a concept piece, but it's a brooding and still joyful song cycle filled with philosophical rumination, effortless hooks, inspiring musicianship, and expansive arrangements. It's an album perfectly suited of the current zeitgeist of unease and hope.
"The Wave" is an album about archetypes and about the everyday. There are illusions to the Great Flood, to Plato's Cave, to Poe, to the hero's quest so iconically defined by Joseph Campbell. There are recurring metaphors about the water, about the vastness of the ocean and the delicate balance between riding the wave and being pulled under. There is struggle, there is dread, there is hope, there is ultimately the knowledge only gained by a journey. It's an album about attempting to gain acceptance with the flow of adulthood, life in the music business, the changing awareness that only time and maturity can hand to someone.
Guitarist/singer Jay Rutherford opines in the album's initial single , "Flying Apart" Nobody believed/We're all just hoping/Floating down streams". It's a song that repeatedly invokes the wave metaphor of the album's title while churning through its own sonic sea of shimmering keyboards and guitars anchored by drummer Aaron Mortenson. The music evokes any of the best moments of late seventies or mid eighties FM radio while never being weighed down by the specter of influence. Los Colognes are a young band who have managed to forge their own sound while channeling the best sonic worlds of the decades past. Unlike the live approach used to record the group's previous records, "The Wave" was built from the ground up so to speak and with attention to each track, each part. There is a certain economy of space in the songs that feels deliberate while never ceasing to be warm and inclusive. Guitar and keyboard lines drift off each other in between lyrical exchanges while Mortenson propels the beat, sometimes meditative, sometimes driving. Each song passes into another with a thoughtful pause- a passing keyboard chord, a drone, a bit of noise, a breath before the next reflection. Like any fully realized album, there is a cyclical wholeness to it that beckons the listener not just to hear it in its entirety from the outset, but to hit 'play' again or lift the needle as soon as the last chord of "Can You Remember?" subsides. Rutherford sings on "Can You Remember?" – 'When you were young/there was a flood/ almost drowned', but with the understanding that the journey didn't end in tragedy, we didn't drown, we are still navigating the waters and with new pective. The journey to finish the recording of "The Wave" was its own quest of sorts for Rutherford and Mortenson, a more deliberate process of creation and craft that shows a band becoming fully aware of its voice and its vision. As current events in the world breed anxiety and unease, as the accelerating paces of the hyper information age make it yet harder to deliver contemplative messages in the arts, and as we all struggle to accept the uncertainty and mystique of 'living in the moment', Los Colognes have given us a singular collection of quietly anthemic tunes, held together by philosophical reflection and damn fine rock and roll chops. The Wave is coming. Written by William Tyler – Merge Records
"Wonder Bird" – Karen Elson
With swooping harp lines, insistent minor key piano plinks and Elson's ethereal vocals grounding and ungrounding this song simultaneously, the lead track from singer/songwriter/model (and former wife of Jack White) sophomore release "Double Roses" is a grand sonic experiment in the quiet loud.  You just have to listen.