New Tracks On Laurel Canyon Radio – Week of November 23

New Tracks on Laurel Canyon Radio – Week of November 23
Even if you are spending all your energies on controlled eating over the Thanksgiving holiday, or Black Friday shopping, we've got some groovy new tunes for you served fresh with a heaping helping of enthusiasm.  Keep tuned in!
"Everyday People" – Jeff Buckley
A Jeff Buckley likely never intended to be remembered as a cover artist, but that is the legacy the late singer, who died in 1997 with just one album to his name, has left behind. And it'll continue into 2016: another posthumous Buckley album,You and I, is set to be released next March, this one featuring mostly covers he recorded as reference tracks to give his producers a sense of the sound he was after for his debut album. It'll include his take on Led Zeppelin's "Night Flight," Bob Dylan's "Just Like a Woman," the Smiths' "I Know It's Over" and "The Boy With the Thorn in His Side," and others, as well as two original songs.
Also included is his cover of Sly and the Family Stone's 1968 classic anthem for equality "Everyday People," which Buckley has pared down considerably. Like his iconic "Hallelujah" cover, it's done acoustically, but this one doesn't require a box of tissues to get through.
"Two Virginia Boys" – Sam Gleaves
In some way this is the music equivalent of "Brokeback Mountain", steeped in the tradition of southern folk making their way in the world with a uniquely homocentric twist.  And, make no mistake about it, Sam Gleaves is a traditional bluegrass, Applachian musician in every sense of the word – until you realize that this song is unabashedly unapologetic about the love between two men.  Working with folk icon Cathy Fink, this is Gleaves' first album of new material.  Read more about this artist on our Facebook page.
"Anyhow" – Tedeschi Trucks Band
Now that the Allman Brothers are retired, Trucks can dedicate all of his time and energy to he and soulmate Tedeschis' pop country outfit.  While there music continues to evolve into the 70s soft pop we love on the station, you can't help but wish that both of them would return to a harder sound they mined individually (say like The Cotton Belly's below).
"Rainy Road" – The Cotton Belly's
I can't understand much of what is on their website and Facebook page, but this Paris-based band sounds like the second coming of Lynnyrd Skynnyrd in some places, including on the title track of their new album.  Give a listen.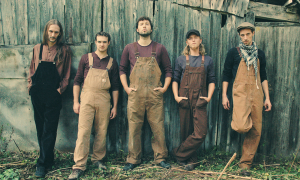 "Hear The Bang" – Denny Lile
It's taken more than 40 years, but Louisville musician Denny Lile is finally ready for his closeup. Sadly, it comes years too late for Lile to enjoy, but that's the unfortunate story of this talented, tormented man.
This fall the label Big Legal Mess Records, will re-release tracks Lile cut in Louisville in the early '70s, alongside a documentary about the enigmatic performer. Both the CD and doc have the working title "Hear the Bang: The Denny Lile Story," named for the song that kicks off the CD.
Though a superb singer, guitarist and songwriter, Lile is fairly obscure. For example, he played in the late '60s Louisville bands Soul, Inc. and Elysian Field, but when you read Soul, Inc.'s bio, his last name is misspelled. After that, he was in a band called Otis, and I can't find anything on those guys. He was also in a band with the sure-to-lose name of Puddinfoot.
During this time he also wrote, recorded and played on his eponymous 1973 album Denny Lile. It was released on Lousiville's Bridges Records label and, frankly, didn't do much. The re-release is that album with additional tracks.
If Lile's known for anything nationally it's because Waylon Jennings covered his song "Fallin' Out," and it became a top 10 single on Billboard's Hot Country Singles & Tracks charts in 1987.
So why Denny Lile, and why now? A lot of luck and happenstance had to go into this moment. But at the core of this story is one man's quest to know his uncle.
That man is Jer Lile. He's a 39-year-old custom guitar and amp maker in Zionsville, Ind. He's filming the doc on Denny and played a big role in the elder Lile's re-emergence. He wants to finally understand his wayward uncle.
Sadly, he never got an opportunity to correct that, because his uncle died in 1995 of chronic alcoholism. He'd lived by the Ohio River in Louisville in a custom van bought with royalties earned from the Jennings song. He was found dead inside that same van by two fishing buddies. He was 44.
Fascinated by his uncle, the younger Lile tracked down his original tapes at Louisville's Mom's Music. Mom's owner Marvin Maxwell co-owned the tapes with Ray Allen, who owned the Louisville studio where the songs were cut, called Sambo Studios. Allen also was a co-owner of Bridges Records.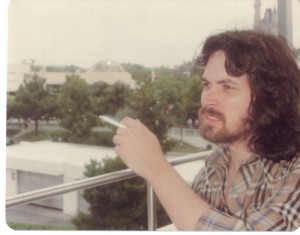 A contemporary album to Lile's would be Neil Young's Harvest, released around the same time.Harvest, however, is a little edgier, spawned a hit single, and Young enjoyed a massive career.
Lile, not so much. He was his own worst enemy, and his career fizzled. But his album doesn't suffer by such comparisons. The songs are mostly gorgeous, often heartbreaking, and superbly played.
As for Jer Lile, he's still finding out more about his uncle, though some questions will likely remained unanswered. "As I get closer to the age where he passed away, I (realize) I'm far from ready to go," he says. "I have trouble grasping the fact that he was ready to give up."
.