New Tracks On Laurel Canyon This Week November 3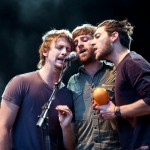 New Tracks On Laurel Canyon Radio Week of November 3
1) Ruckers Hill – Husky
http://www.last.fm/music/Husky/Ruckers+Hill/Ruckers+Hill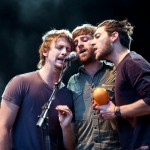 Why are the Australians doing a better job of capturing of that folk rock spirit of Laurel Canyon than us Americans these days? Who cares. The much-anticipated release of Husky's sophomore disc Ruckers Hill is upon us and it doesn't disappoint. Harmonies, chord and tempo changes abound. A quick listen tells me this album is destined for greatness.
2) Endview – The Last Bison
http://www.thelastbison.com/music/
This gorgeous track from Chesepeake folksters The Last Bison's new release "VA" may not be the one there are offering up as their single, but this achingly crafted Fleet-Foxish ballad is hard to keep out of the rotation on Laurel Canyon Radio. Give their whole album a well-deserved listen on soundcloud.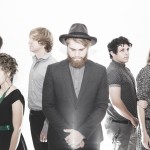 3) Ghost of California – The Webelos
http://webelos.bandcamp.com/
OK it's 2014 and The Webelos seemed to have gone dormant on all social media since like 2011…hello? Found this great release along with the rest of their new album on bandcamp, but never seen a band with such a low media profile. Still loving this track, and Scouts Honor, we're hoping these Seattle .
4) Who's Gonna Stand Up? – Neil Young
https://www.youtube.com/watch?v=NkiRR3T_3NY#t=18
Mr. Young's 35th album features this very blatant rant on the war on the environment. Still debating whether I like the acoustic version (in rotation), the Crazy Horse version or the orchestra version (linked here) best. Guess it doesn't matter. This track is linked to the anti-establishment film "Under The Influen$e", out later this year.
http://undertheinfluencefilm.com/
5) Helpless – Rachael Sage featuring Judy Collins
http://www.sonicbids.com/band/rachaelsage/audio/53fb9f3be8db7a1f991005e8/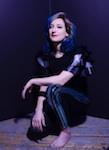 It's a double dose of Neil on the station this week with singer/songwriter Rachael Sage covering the Young classic "Helpless" with a great contribution from Judy Collins! Enjoy!