Sound Cloud Sunday – February 11, 2018

  Sound Cloud Sunday February 11, 2018
 While it's chilly in most of the country this weekend, why not warm up with some great new tracks from all across the indie spectrum.  These are some of the best artists emerging from all four corners of the globe and we are proud to bring them to you.  
 Click below to listen to the whole show:
The Northern Folk – Get On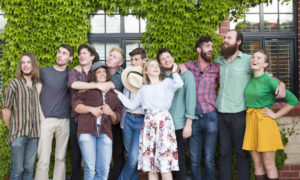 Hometown: Albury, NSW Australia
Album:  Self- released single
Review Snippet: The Northern Folk are a collective of ten musical ambitionists spreading their unique brand of folk/pop/stomp/rock into the roots of small towns and big cities alike. Combining two powerful vocalists, roaring horns, bashful bass and addictive percussion, their big, diverse sound proves flexible both on stage and on record and is continuing to earn them a following wherever they travel.
Website: thenorthernfolk.com.au
Acuna – Wade Bowen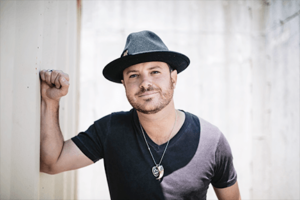 Hometown: Austin, TX
Album: ""Solid Ground"  (out February 9 self-released 7th album)
Review Snippet: While varying sonically and thematically, the eleven-track collection is a cohesive one that envelopes the listener in an album that unites the myriad of flavors that is Texas music while remaining uniquely Bowen.
Website: www.wadebowen.com/
Spokane – Liz Cooper And The Stampede (Featuring Elliot Collett)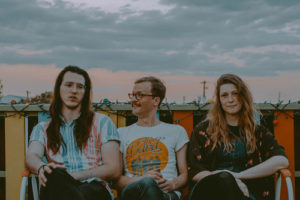 Hometown: Nashville, TN
Album: "Live At The Silent Planet EP" (self-released)
Next Time in LA:  February 17 – The Wayfarer (Costa Mesa) with Blitzen Trapper
Review Snippet: Liz Cooper & the Stampede are a three-piece unit that make breathtaking ambient-rock tunes."
Website:  https://www.lizcoopermusic.com
 No One To Blame – Dusty Rust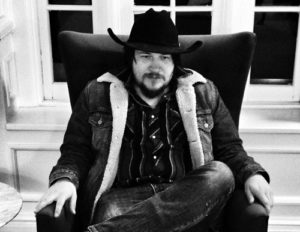 Hometown: Kansas City, MO
Album: "Stolen Horse"  (3rd album – self –released out January 19)
Review Snippet: There's plenty of Honky Tonk and Outlaw to be behold but there is that measured tunesmith sensibility. Making this record exceptional is Rust's production. Subtle layers involving guitars, pedal steel, fiddle, banjo and piano, often way back in the mix, create a sound that places it in this millennium despite it's 20th century origins. All killer no filler.
Website:  https://www.dustyrust.com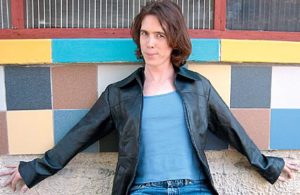 Dust On The Radio – Namoli Brennet
Hometown:  Tucson, AZ via Iowa
Album: "Namoli Brennet Live" (one of 12ish self-released albums)
Review Snippet:  She's a breathtaking and moving performer, and her sweet, road-weary voice is as quick to deliver her wit and humor as it is a turn of phrase.
Next Time in LA:  Laurel Canyon Radio is on the road to catch Namoli at a house party in Gilbert, AZ  Saturday, February 17
Website:  https://www.namolibrennet.com/
Christian Lopez – 1972
Hometown:  Nashville via West Virginia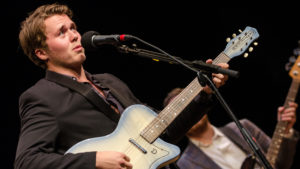 Album:  "Red Arrow"  (his 2nd album on Blaster Records)
Review Snippet:  "1972" is an outstanding shot of Southern soul, complete with a dark groove and a killer organ that grants the proceedings atmosphere and credibility. Part Leon Russell, part Shout It Out-era Hanson, part classic rock radio, it's the best song of Lopez's career to date.
Next Time In LA:  March 3 at the Peppermint
Website:   christianlopezmusic.com
Beloved – Daisy House
Hometown:  Long Beach, CA
Album:  "Crossroads"  (from 2017) New Album out April 1, 2018
Next Time in LA:  Coming in-studio at Laurel Canyon Radio in several weeks.
Review Snippet: You hear it? The early Fairport Convention influence? The Judy Dyble/Sandy Denny-leaning voice? The layering of acoustic and electric guitars? As important, the choral background, especially at the end of the bridge? The twelve-string lead? This is not only good stuff, it is arranged to perfection. And there is more.
Website:  https://daisyhouse.bandcamp.com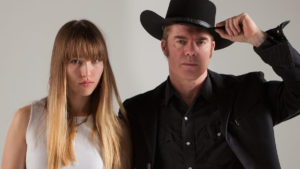 .
Molly Tuttle: Good Enough
Hometown:  Santa Clara, California
Album:  "Rise" on Compass Records – $3.99 on Amazon!
Review Snippet: I am blown away by her guitar virtuosity, and equally impressed by the beauty of her voice. I would love for her to put out an all instrumental album, but that voice needs to be heard as well.
Next Time in LA:  Sadly, only California appearance is at the CBA Father's Day Bluegrass Festival in Grass Valley (Sacramento area) June 16-19.
Website:  https://www.mollytuttlemusic.com/
Winter Wilson : The Freo Doctor
Hometown:  Sleaford, Linconshire, UK
Album:  "Far Off On The Horizon" (maybe their 5th album self-released)
Review Snippet:  Dave Wilson's songs are intelligent, melodic, often thought-provoking and most importantly highly listenable. Colour those lyrics and melodies with Kip Winter's convincing voice and the duo's rich harmonies and you're always on to a winner.
Website: winterwilson.com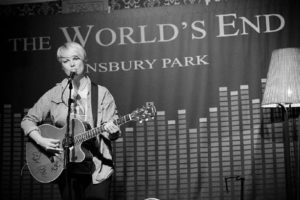 Kal Lavelle – Blue Lagoon
Hometown:  London via Ireland
Album:  I could only find this single, which came out on January 31.  Shivers EP released independently. New album due this summer.
Review Snippet:
Website: http://www.kallavelle.com/
Tobias Ben Jacob – I Breathe In Life
Hometown: Exeter, Devon, UK
Album:  "A Polyphonic Life"  (independently released – first solo album)
Review Snippet:  Inventive and thrilling says R2 Rock N Rell
Website: tobiasbenjacob.com
Heart and Feather – 60 Miles
Hometown:  Bussellton, Australia
Album:  "Chasing Rainbows"  (self-released)
Review Snippet:  none to speak of.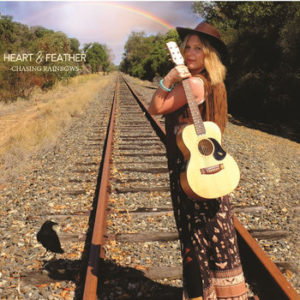 Website:  https://heartandfeather.bandcamp.com/
Joshua Davis – Nowhere Without You
Hometown:  Detroit, MI
Album:  "The Long Way Home" (on Soundly Records – his 2nd)
Review Snippet:  Soulful, fun, and enjoyable, this long awaited album has been on repeat since I received it!
Website:  https://joshuadavismusic.com
Mile 12 – Onwards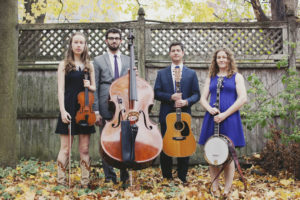 Hometown:  Boston
Album:  "Onwards" (released in October on Delores The Taurus Records)
Review Snippet:
Mile Twelve, having won the 2017 Momentum Award at IBMA's World of Business, stands as a first-rate representative of an important region where a rich traditional bluegrass community stands side by side with a roiling experimental world of covers and contemporary compositions.
Web Site: http://www.miletwelvebluegrass.com
Simon Alexander – Hollow Wine Grove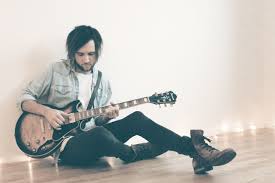 Hometown:  Goteborg, Sweden
Album:  "Won't Be Found" ep (released independently)
Review Snippet: Describing his sound as "indie folk with a touch of soul," Alexander draws inspiration from the likes of Jeff Buckley, Neil Young and Bon Iver.
Website: simonalexander.se