Sound Cloud Sunday February 4, 2018

Sound Cloud Sunday February 4, 2018
 If you love the tracks you hear on Sound Cloud Sunday, why not purchase one (or two or all of them)?  Click on the Amazon links below to download a track (or two or three):
Sound Cloud Sunday podcast — originally broadcast Sunday, February 4, click below to hear the show:
Elijah Ocean – Chain Of Gold
Hometown: Hudson Valley, NY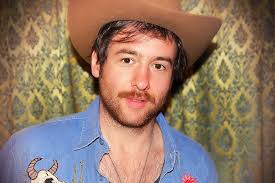 Album: self-titled (his 5th indie released album)
Next Time in LA:  How about right now?  His residency continues at Highland Park Bowl on Thursdays through the rest of the month, then a stop on March 1 at the World Cafe in Hollywood, Ojai Deer Lodge on Friday, March 2 and then another stop back at the Echo Plex in East LA/Highland Park on April 8.  Join LCR at Highland Park Bowl this Thursday.
Review Snippet:
"Laurel Canyon" is a reference that gets thrown around a lot by music writers (myself very much included). Though it began with a specific pack of artists living and working in that region of Los Angeles around the beginning of the '70s — Joni Mitchell, Carole King, Neil Young, Glenn Frey — it's now come to encapsulate more of a vibe than a sound — one into which Elijah Ocean directly plays.
Denim-clad, wide-brimmed-hat-wearing, chest-length-hair-having Elijah Ocean makes truly lovely '70s-inspired ballads. His fourth release, the upcoming self-titled work, still seems steeped in that post-Summer-of-Love sound. He doesn't quite stick to the dusty twang and vocal harmonies his Laurel Canyon counterparts featured so strongly, but he carries on the tradition of quiet acoustic chill made for a friend's living room.
Website: http://www.elijah ocean.com
Time Is Everything – Vivian Leva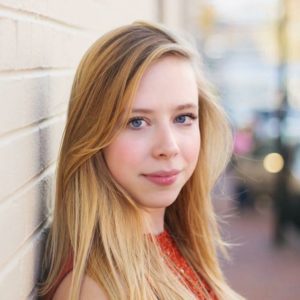 Hometown: Lexington, VA
Album: "Time Is Everything" (out March 2 on Free Dirt)
Review Snippet: The sonic and lyrical palette of Time Is Everything, which was recorded at Joseph DeJarnette's Studio 808A in Floyd, VA, is influenced in equal parts by classic storytellers like Kitty Wells and Texas Gladden, the harmony singing of the Stanley and Everly Brothers, and the pop sensibilities of Mandolin Orange
Website: www.vivianleva.com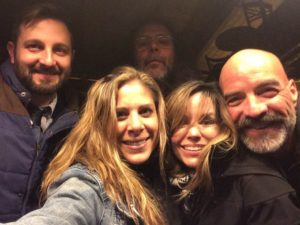 Beautiful Shore – Kerosene Kites
Hometown:  Madison, WI
Album: "Float Away"  (indie release)
Review Snippet:  None to find.
Website:  https://kerosenekites.bandcamp.com/
Blue Rose Code – Oh North
Hometown:  Edinburgh, UK
Album:  "Ghosts of Leith"
Review Snippet:  Ross Wilson's contemporary alt-folk evokes a meeting of Van Morrison and a young John Martyn both shipwrecked with a bunch of Motown Records.
Website:   bluerosecode.com
Peter Bradley Adams – Lorraine
Hometown:  Birmingham, AL
Album:  "A Face Like Mine"
Next Time in LA:  No time soon, but how's about a 400 mile drive to Freight And Salvage in Berkeley on May 23?
Review Snippet: His sixth solo album, the wryly-titled  and self-produced A Face Like Mine has created his own style of Americana; nestling his sometimes very softly delivered vocals with a sedate guitar, a subtle banjo and other instruments arranged in a manner that fits the song, which if you think about it, envelopes you like a warm blanket on a cold day.
Website:  www.peterbradleyadams.com
.
Sky Smeed – If You're Taught You Learn To Be Mean
Hometown:  Lawrence, KS
Album:  new single – download at https://www.skysmeed.com/music (released five albums since 2002)
Review Snippet: On "Drive All Night", Sky Smeed evokes that singer/songwriter corner of 1971 that held both John Prine and Steve Goodman's self-titled debuts.
Website:  www.skysmeed.com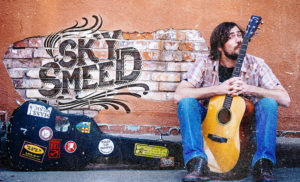 The Orange Constant – Fortunate
Hometown:  Athens, GA
Album:  "Point of Reference" (self-released sophomore album)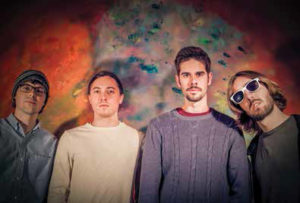 Review Snippet:   A testament to their genre-defying songwriting and musical ability. Loosely classified as an Alternative Jam Rock band, The Orange Constant takes the listener on a journey through the progressive yet catchy compositions. "Laden with connective riffs and melodious charm, much of the album evokes a '70's FM AOR vibe, without appearing self-conscious"
Website: theorangeconstant.com
The Black Feathers – Holy Water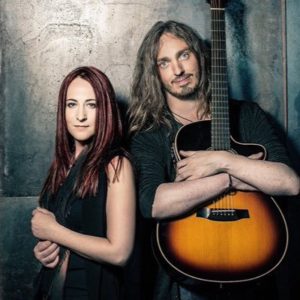 Hometown:  Gloucestershire, UK
Album:  Holy Water EP (self-released October 2017)
Review Snippet:  Mesmerising and stunning in equal measure… An artistic triumph for a duo of undeniable talent."
The Black Feathers are a husband and wife roots music duo based in Gloucestershire, UK who play a blend of Folk and Americana
Website:  www.theblackfeathers.com
12 Mile – The Margaret Keene
Hometown:  Met at Berklee School of Music in Boston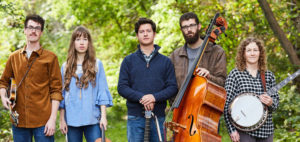 Album:  "Onwards" (released in October on Delores The Taurus Records)
Review Snippet:   Mile Twelve, having won the 2017 Momentum Award at IBMA's World of Business, stands as a first-rate representative of an important region where a rich traditional bluegrass community stands side by side with a roiling experimental world of covers and contemporary compositions.
Web Site: http://www.miletwelvebluegrass.com
Chris Wood – This Love Won't Let You Fail
Hometown:  London, England
Album:  "So Much To Defend" (his 6th on R.U.F. Records)
Review Snippet:   Chris Wood is one of the most brilliant musical minds living today. I highly suggest everyone who would like to study musicianship follow Chris wood closely.
Website:  http://chriswoodmusic.co.uk/



The Rightly So – Wine And Shine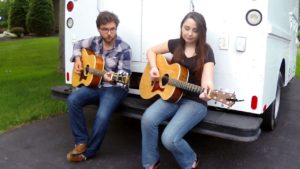 Hometown: Buffalo, NY
Album: Self-Titled Debut
Review Snippet:  The duo of Gregory Zeis and Jess Chizuk write and sing folk and Americana music with elements from gospel, SoCal soft rock and even pop tossed into the mixture. Their sound is charming and features lyrical originality that's unusual for Americana-flavored music.
Website: www.therightlyso.com
The Lost Brothers – Come Tomorrow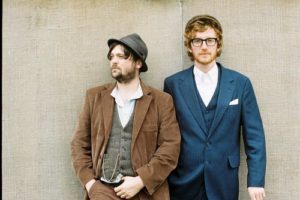 Hometown:  Ireland
Album:  "Halfway Towards A Healing" (just released last Friday on Bird Dog Records)
Review Snippet:  Over superb twelve tracks, location and emotion are softly suggested. From opening song, Echoes In The Wind, to closing spoken word track, The Ballad Of A Lost Brother (via the instrumental cantina hymn, Reigns Of Ruin, the fragile finger-picking beauty of More Than I Can Comprehend, and the delicate strum of Nothing's Going To Change Me Now), the songs reach out like fingers across a warm night to calm a troubled brow. The lyrics match the intimate, tender moods.
Website:  www.thelostbrothersband.com
The Wandering Hearts – Burning Bridges
Hometown: London
Album:  "Indie not much longer, their full length album "Wild Silence" drops on Decca UK (not yet in the US) on February 9.
Review Snippet:  Combining Folk with Country and Americana, they have everything to offer from harmonious vocals to melodious tunes that are incredibly infectious and instrumentally brilliant. Another thing I love about this group is their chemistry and how well their voices blend together in such a way that their vocals are almost made for each other – I couldn't even pin a favourite vocalist as each of them (Chess, Tara, AJ and Tim) deliver strong, flawless vocals.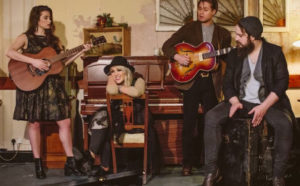 Website:  www.thewanderinghearts.com