The Top 50 Tracks At Laurel Canyon Radio 2014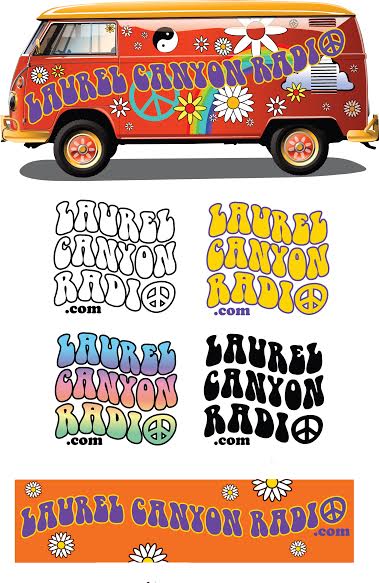 The Top 50 Tracks of 2014 – Laurel Canyon Radio
50) Even The Darkness Has Arms – The Barr Brothers
Pretty and propellant folk tune..these perpetually tourers are back in LA December 12.
>
49) Blue Moon – Beck
Beck's Grammy-bait CD is so dusted in Laurel Canyon it could have it's own chart.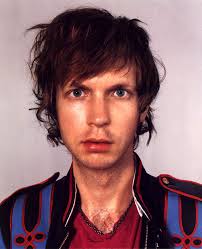 48) Then Came The Morning – The Lone Bellow
This gospel raveup takes us to church like no Hozier could… the lead single from The Lone Bellow's wildly anticipated 2015 release of the same name.
47) The Git Go – Willie Nelson w/Jamey Johnson
Political charged country commentary from exactly who you would expect it from.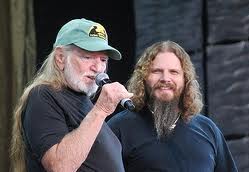 46) Don't Look Close – Brian Chartrand
This easy-going yet wistful track will make you wonder how many Jackson Browne albums were released this year.
45) Endview – The Last Bison
Oh Last Bison, you had me at the first violin note.  Classical music would go down a lot smoother with this Virginia collective at the helm.
44) Loop Di Le – Bryan Ferry
Who new Bryan Ferry could uncork an Avalon-era Roxy Music track this deep into 2014?
43) Slip Away – Jonathan Byrd
North Carolina singer/songwriter sounds familiar and unique simultaneously.  And it only took Laurel Canyon Radio eight albums to hear about him.
42) The Far Left Side of You – Jimmer
Jimmer Podrasky of The Rave-Ups appears after 23 year absence, harmonicas blazing.
41) When We're Fire – Lo-Fang
Debut album and single from promising singer-songwriter Matthew Jordan Hemerlein had us chorus-humming a good part of the year.
40) Sahara Pt 2 – Bears Den
UK indie Beard champions create enough facial acoustics to create this beautifully shimmering ode to rebound love.  From the 2014 EP "Without Within"
39) California (Cast Iron Soul) – Jamestown Revival
You can't have enough poison-pen odes to California,  right John Murry? (#19). The opening harmonies had me singing this song before they even got to the bridge.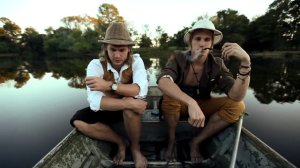 38) Cedar Lane – First Aid Kit
Swedish indie-rock sisters continue to channel mid sixties Pop on this stunning sophomore release.
37) I'd Like To Know – NRBQ
Who knew a band formed in 1967 would still be cranking 'em out with original leader Terry Adams back at the helm?  This song is like a warm blanket knitted with Beatles.
36) It's Just My Heart Talkin' – Los Lonely Boys
The quintessential Texican rock band didn't exactly strike gold the way they did the first time out, but this upbeat plea for love is catchy as anything this side of "Heaven".
35) Song In My Head – The String Cheese Incident
Talk about meta-communication, these veteran Colorado jam banders write a song about a song in their head that you can't get out of your head.  It drives me crazy!
34) Thirteen Sad Farewells – Stu Larsen
On the strength of a galloping acoustic rhythm, this gorgeous track from Aussie newcomer Stu Larsen transcends the lot of Queen's subject pasty boys clogging the top of the pop charts.
33)If I'm Unworthy – Blake Mills
The other creative half of the Simon Dawes band comes out of the shadows in style on his uniquely sound-scaped debut "Heigh Ho".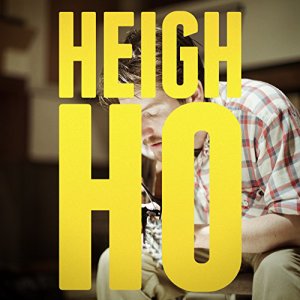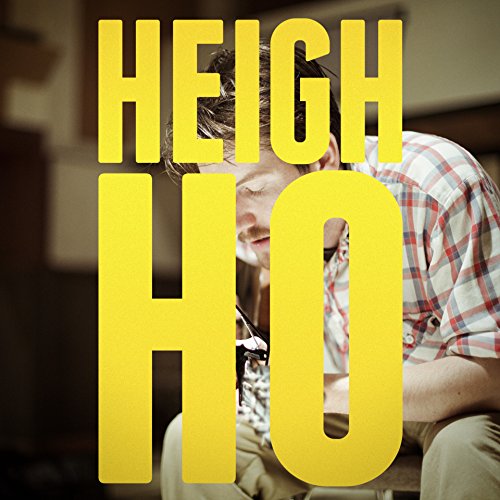 32) Train Running Low On Soul Coal – Winterpills
Although this XTC penned cover track is buried deep in their 2014 release "Echolalia" (note to self…update their woefully unattended Wikipages)…this railway themed song may overdo it on the metaphors (train running low on dream steam?), but it's a worthy and downbeat meditation on the journey.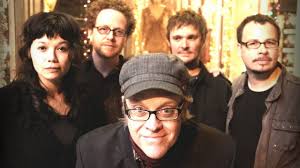 31) My Sister's Tiny Hands – Andrew Bird
Iconoclast Andrew Bird finds conventional song structure and a couple of strong hooks in this sad little Celtic folk tragedy.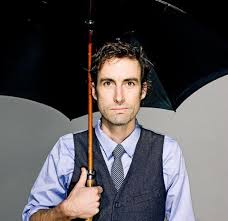 30) Eye of The Pearl – Quilt
Boston psychedelic rockers Quilt keep the reverb to a minimum on this track and still deliver trippy, vocal drama to this mellow acoustic track.
29) Back Down The Block – Boy & Bear
This magnum opus track by Aussie song-of-the-year winners Boy & Bear walks a distinctively fine line between the menace of the Doors, the spookiness of Brendan Perry's best work with Dead Can Dance and the pop sensibility that defines B&B's current dollop of popularity on this side of the pond.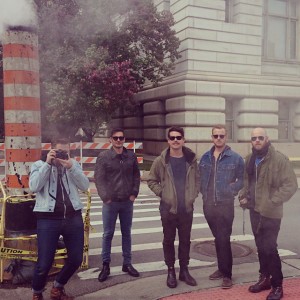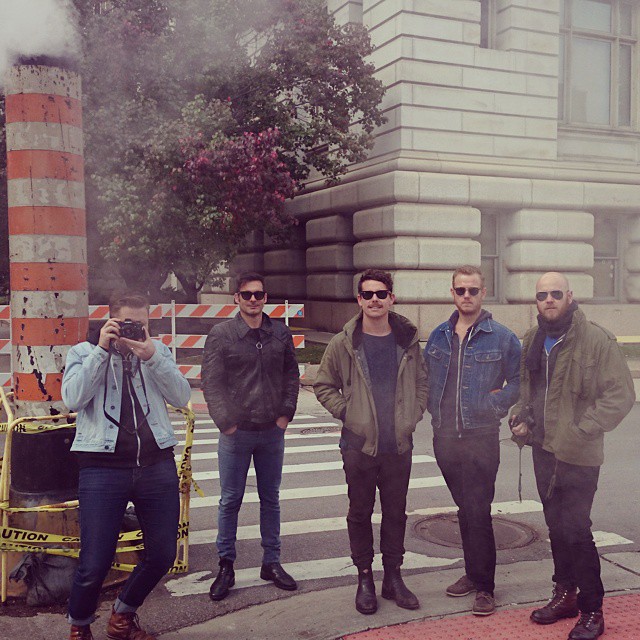 28) Go Down Moses – Natalie Merchant
While Merchants' latest album didn't seem to gain much traction on 2014's pop radar, this standout track from her eponymous new release and first in 14 years has a familiar and lived in charisma energized from some beautiful background vocals that recalls much of her best work with 10,000 Maniacs.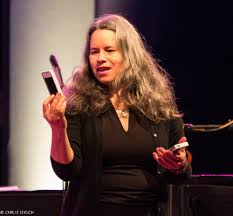 27) Leave The Light On – Jorma Koukanon
Did anyone possibly see Hot Tuna's ax grinder Jorma Koukanon showing up in the 2014 best of list anywhere?  Maybe not, but this standout acoustic cut on the Chris Smither tribute disk "Link Of Chain" shines a light on two overlooked treasures who walk among us still.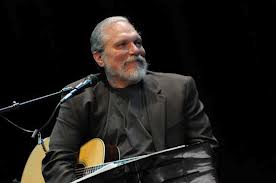 26) Helpless Bells – Chris Mills & The Distant Stars
This Chicago indie singer-songwriter is onto something here, and we can only hope his audience broadens over time.  The harmonies on this track could melt butter in front of an igloo.
http://www.last.fm/music/Chris+Mills/_/Helpless+Bells
25) Falling Back – Jon Allen
This laid back ode to failure is so immaculately shimmering that for the moment you forget how utterly depressing and hopeless the lyrics are.
24) Airwaves – Ray LaMontagne
One of three tracks from Mr. LaMontagne's "Supernova" album to make the year-end chart, the Dan "Black Keys" Auerbach produced sound is uniquely Ray and some other planet he occupies, and although not critically embraced, it's loved by us folks at Laurel Canyon Radio immensely.
23) Benny – Caitlan Harnett
Muted trumpets against a loosey-goosey guitar strum? Sign me up.  This debut from Australian Caitlan Harnett has been lighting up the endorphins since day one of release.  Not so much a Joni Mitchell tribute, as a modern updating of the classic folk tune.
22) Stolen Dance – Milky Chance
The plunkety-plunkety bass riff against laconic "stoned in paradise" vocals gave this debut track crossover appeal across pop, soul, alternative and rock formats.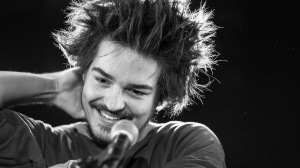 21) Leaving London – Puss N Boots
Norah Jones' eclectic side projects have not all been as sure-footed as her solo work, but this harmonically dazzling trio featuring Catherine Popper and Sasha Dobson succeeds on its shout out to the Troubadour alone.
20)Be Your Eyes – Fire Mountain
Although this song has been kicking about for a couple of years, its inclusion on the Fire Mountain debut CD is most welcome.  An essential track for driving through Laurel Canyon.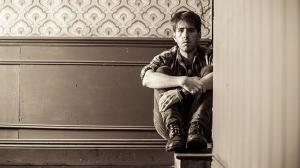 19) Golden State – John Murry
"California my golden home – Klonopin and Adderall – fuck getting it right – get it done" is the opening salvo to a track so marinated in contempt for the lost promise of California that the accompanying caterwauling guitar riff and impassive vocals make for a most glorious of downers.
18) The Promise – Sturgill Simpson
Turning a cheesey synth pop one-hit 90's wonder into a plaintive whiskey soaked plea for love is just the tip of the surface for Simpson's breakthough collection "Metamodern Sounds In Country Music".  Indeed.
17) Hollow – Trampled By Turtles
Jokey band name aside, the soaring harmonies scream giant hit – in 1972.  Released on the heels of the radio success of "Are You Behind The Shining Star?, Laurel Canyoneers are highly disappointed by the lack of traction this song has so far garnered.  It will be our secret.
16) Don't You Wait – The Amigos
If this track doesn't sound like the kind of song Linda Ronstadt would cover circa 1975, I don't know what does.  This track from the Amigos' debut release "Diner In The Sky" deserves a much greater audience.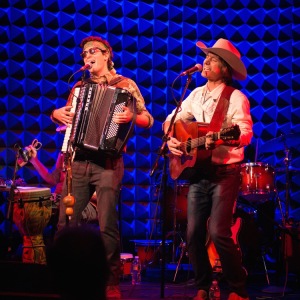 15) Drive-In Movies – Ray Lamontagne
Someone canonize Ray!  This "Lola"-reminiscent with its insistent pedal steel and sure footed vocal patois is a great nod to the nostalgic drive-in itself.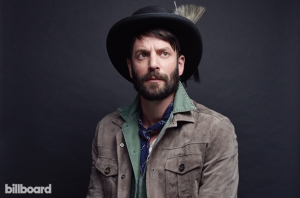 14) Los Angeles – Margot & The Nuclear So & So's
I've always been fairly partial to the M&TNS&S' slower, gauzier jams but this is by far the best track they've ever recorded! Who can refuse a song so enamored of our idealized city  "spending our days high with the windows down, rolling through the Valley in a bucket of sound. It's what I want to do NOW!".  Forget I Love LA, this should be our theme song.
 "Los Angeles"
I wanna live in LA.
Hang at the beach,
Meet a couple of friends
That I wanna see.
Book a motel with a feather bed,
Spend my nights high as cabbage head.
I wanna live in LA.
I wanna live in LA.
Hang by the pool,
Meet a couple of girls,
And pick one to fool.
Spend our days high with the windows down.
Roll through the valley in a bucket of sound.
It's what I wanna do now.
It's what I wanna do now.
Oh, I wanna live in LA.
Oh, I wanna live in LA.
I wanna live in LA.
Sunset and vine.
Meet a waitress with chops
And help her unwind.
Spend our days high.
Oh, I wanna live in LA.
Oh, man, I wanna live in LA.
I wanna live in LA.
I wanna live in LA.
I wanna live in LA.
I wanna live in LA.
13) Grizzly Bear – Angus & Julia Stone
I love these guys.  I don't have to defend them.
12) Don't Tell Our Friends About Me – Blake Mills
OK, making the lyrics of your most accessible song "I know I fucked up, I know I fucked up, I know I fucked up, I know I fucked up" may not be the smartest idea, but a song with such smart chops and low self-esteem should have been blasting out of our speakers all winter long.
11) Got It Wrong – TheWild Feathers
A song that feels as lived in and familiar as this song does on first listen has got something going for it.  Was this the theme song to some 70s cop series?  Five lead vocalists in one band for make so many interlocking harmonies that would be all for nothing if the songwriting wasn't so top notch.
10) You Know the Night – Jackson Browne
When I first heard Jackson Browne performing this song live, shortly before the album came out, I could almost hear him think, thank goodness I wrote a song that wasn't so darn earnest.  This rollick-y laid back track oft times recalls Paul Simon's "Graceland" but in all the right hooky and literal ways.
9)Dallas – Fox & The Bird
It's not like this Flatlanders song hasn't been recorded about a bazillion times, but this rendition by vocal-bluegrass indie faves Fox & Bird seem to be both warily chirpy and caustic simultaneously.  Kudos!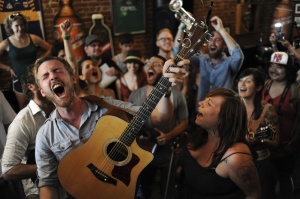 8) Full Grown Boy – Tom Petty & The Heartbreakers
The mellowest track on Tom Petty's critically lauded "Hypnotic Eye" collection, is also a sly and tuneful country pop slice of ear candy goes down easy and sticks in your earholes.  Once you've exhausted all the arena rockers on this disc, turn your ear here.
7)Bitter Memories – Bahamas
Laurel Canyon ready Afie Jurvanen is another Canadian import rolled off the relevant Neil Young assembly line.  Beautifully executed vocal lines make this track a keeper for all times.  While the albums single choices have gotten off to a rocky start, hopefully radio will inevitably find this groovy ditty with a great distorted guitar break as the piece de resistance.
6) Golden Age – Jamestown Revival
Although this song did not get as much airplay as "Cast Iron Soul", this lamentation of the musical good old days goes down smooth with a burning kick to it.  "My oh my where did Cassidy go? The wild ones all grew old".  Although the references may be generic "play me that old time music, play that familiar song", it resonates in the era of Auto Tune and disposal chart-bots that we are somehow past the golden age of rock-n-roll.
5) Red Eyes – The War On Drugs
You couldn't get very far from the radio this summer without hearing this mumble mouthed piece of spectacular pop music.  It's no surprise that Kurt Vile is involved in this project, but this track alone should be nominated to put in the 2014 time capsule, to signify that rock isn't quite dead yet.
4)You And I – Foxygen
I don't like much of what Foxygen has done, but this two minutes and fifteen seconds of pure joy seemed to be something the Beatles could throw out every fourth song, but has somehow lost its way in the years hence.  While musically all over the map and hit or miss in terms of its wacky eclecticism, I am still of the opinion that there is a masterpiece in this LA duos' noggins if it doesn't get smashed out before it gets recorded.
3)Lucia – Hiss Golden Messenger
Hiss Golden Messenger's "Lucia" plays like a sonically upgraded new Grateful Dead track, and that's what we love about this unfettered Bob Weir-ish vocal turn.
2) Supernova – Ray Lamontagne
One word – sitar!
1) Southern Sun – Boy & Bear
Triple A radio hoisted this track above its shoulders and carried it around a majority of the summer and that was long enough for the propellant guitar hook to insinuate itself into our collective medulla oblongata and lodge there for the remainder of the year.  Even got to catch B&B at the beginning of the current leg of their US tour and these talented Aussies (with their no-encore policy – it actually makes sense) did not fail to win over the crowd.