New tracks on Laurel Canyon Radio – March 1, 2017

New Tracks on Laurel Canyon Radio –  March 1, 2017
Happy March everyone!  We've been enjoying the huge spate of new music coming out and thought we would share some of the best of this week's finds with you.
"Vedauwoo" – Lowland Hum
Husband and wife team Daniel and Laura Goans from Charlottesville, Virginia with their new album "Thin" (recorded in an attic and just out on February 10), have recorded a tapestry of gorgeous harmony capped off by this two minute slice of Simon, Garfunkel, Nash and Young.  Too pretty to be ignored!
The Waifs title track confirms what we already knew about these Australian indie darlings:  they live in the alternative down under Laurel Canyon and this is their 25th anniversary with the release of "Ironbark" this Friday.  Why they are not bigger than they are is a mystery to me.
."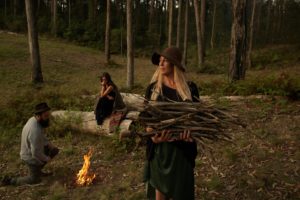 .
"Good With God" – Old 97s featuring Brandi Carlile
From the new album "Graveyard Whistling", the 97's put their archetypal guitar attack into a gut punchy number featuring the nimble Brandi Carlile lending her upper range to the proceedings.  Not necessarily the most laid back thing you'll hear on Laurel Canyon Radio this spring, it sho' be catchy!
"Lost In California" – Little Big Town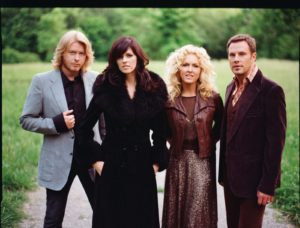 "There's a long stretch of desert through the canyon and colors painted we ain't ever seen", the opening line off the languorous "Lost in California", is a move back toward the Cali-pop these country stars veered off of with last year's Pharrell Williams produced "Wanderlust".    While their pop sensibilities and multiple lead vocal and harmony attack recall a prime era Fleetwood Mac, the commercial gloss of Pharrell steered them a little too close to glossy yacht-pop that Mick Fleetwood wouldn't be caught dead near.  With the new album "The Breaker" steering them toward the earthier and surer sound of their country roots, we get treated to a seemingly underrated group of artists in full creative bloom.
"Jesus Was A Social Drinker" – Chuck Prophet
NPR calls Chuck Prophet's new album "Bobby Fuller Died For Your Sins" as "Whip-smart….Prophet's new album feels like riding shotgun down some mythic highway with a rock true believer."  San Francisco based prophet has veered between pop soul archivism and quasi-classic rock and "Jesus" falls more on the latter.  An interesting little ditty that may have you reminiscing about what Jonathan Richman might be up to these days.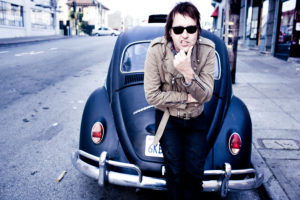 Chuck Prophet describes his new disc BOBBY FULLER DIED FOR YOUR SINS as "California Noir." He says, "the state has always represented the Golden Dream, and it's the tension between romance and reality that lurks underneath the surface in all noir films and paperbacks, and that connects these songs. Doomed love, inconsolable loneliness, rags to riches to rags again, and fast-paced violence are always on the menu on the Left Coast.