New Tracks on Laurel Canyon Radio – May 27

New Tracks on Laurel Canyon Radio – Week of May 27
Sometimes it is a safe bet for us to strictly adhere to our musical credo of  playing "music from a seminal era and the artists that carry that music forward today", and other days we just want to go eclectic and just bring you a pu-pu platter of great new music.  So here are some adds to the rotation this week from friends old and new:
The New Orleans based Deslondes have been touring for several years with the likes of Old Crow Medicine Show and Hurray for The Riff Raff and Alabama Shakes.  Their debut album "Fought The Blues and Won" on New West Records, drops on June 9.  The Deslondes will appear at the Roxy in LA on July 16.
If you had no history or knowledge of the band Giant Panda Guerrilla Dub Squad and you ran across this record in a (hypothetically) non-specific bin in a (very hypothetically) non-specific old record store where digging for treasure was the sweetest reward in and of itself, what would you guess the sound of these folks was if you had come across them for the first time?  The album cover (above)  seems to steer you in a direction of some dust bowl Americana record, while the moniker Giant Panda seems to tilt toward hipster Brooklyn-nites with artisanally groomed beards.  Guerrilla Dub Squad of course gives the image of some maniacally toasting dreadlocked shaman leading the charge at a barefooted reggae show in Kingston, irie.  And of course the band photo, featuring no shamans, if indeed reggae was the field they played on,  would suggest a very cleaned-up version of 311.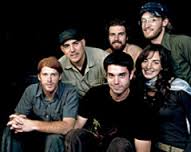 Well, for those who do know Giant Panda Guerrilla Dub Squad (or GPGDS – since they have been around since 2004 and topped the reggae charts last year with the track "Steady", is a decidedly jam-makin' band)  This track, however, "Humboldt County Gold"  is a delicious departure into Grateful Dead strum and harmony and an ode to the No Cal spleef growermon.   So, count me in on this delightful tune from the just released "Bright Days".
"Murdera" – Barrington Levy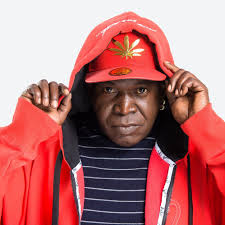 From the reggae icons' 30th album release AcousticaLevy this is a sonic update of the 2002 track Murderer, re-lingua-ed for more authentic Jamaican patois.
"Electra" – Chet Nichols                                                                                https://www.youtube.com/watch?v=NAerw66kcLM                                           I'm so blown away attempting to describe this release, I will let the bandcamp liner notes do it for me:  Produced, recorded and mixed by Stephen Barncard  Please buy this via bandcamp – it is a true pleasure to listen to….
Recorded at Wally Heider's Studio in San Francisco, CA 1970-71If you haven't heard Chet Nichols, and love great original acoustic music, be prepared to have your socks blown off. He's a wonder of nature that plays and sings these original, complex yet endearing melodies, and sounds like 3 people playing.This state is enabled thanks to the gifts of incredible range and choir-boy quality of the voice, driving rhythms that may include hands, feet, rings, ( sometimes even a trick knee ) and special "open tunings" used to create the song space.I first caught Chet back in KC in 1969, where he was headlining at the Vanguard Coffee House on Main street. I was blown away. An invitation is offered to come to play at KCJC, the radio station (where I was known as 'NightFreak') followed, and the rest is history.

That night at the radio station, I set up the news mic on Chet's guitar (an old RCA 44) and another beat up 44 at my announcer's position, and just let him play..

.. after an hour and a half of a stunning performance I realized we had to work on a project together at some point in the future.

And it happened – we ended up in San Francisco and were able to cut the tracks for this record between 1970 and 1971.

This release is the long-awaited 2015 remix of Chet Nichols' CD, "Beetles Are Coming". It features ALL-NEW HD/HiFi-quality restoration, re-mixed, re-edited and re-mastered tracks from Chet's ground-breaking first album, "Time Loop".

Great care was taken to preserve all that was on the original master tapes:
16track 2inch 3m or Ampex machine ——>
3m tape——>
16 track Studer——>Digital HD 24/96——>
digital mix——>
dithering-resampling to 44/16 in mastering—>
44/16 master file at Bandcamp—>
Bandcamp delivers file format of your choice.

This remixed-remastered version restores the vision we had had for this project all along. It just took a little time. We located some better takes and alternate parts and took away some others. We also fixed some pesky phase and polarity problems with the many microphone experiments, including stereo vocals.

Revisionism? Perhaps, but for the better. For the songs. For the Sound. This record is a special treat.

You can have the best experience if you download the larger Apple Lossless or FLAC files before burning to CD or placing in your library. We hope to offer a 24/96 version at some point in the future.hanks for listening.

stephen barncard
barncard.com
Nuff said!
"Beatnik Walk" – Richard Thompson                                                     Another year, another new release from the profoundly and thankfully prolific Thompson, finds him in great acoustic form.  Nice to see Mr. Thompson carefully being curated on the respectful Concord label.