New Tracks On Laurel Canyon Radio – November 15, 2017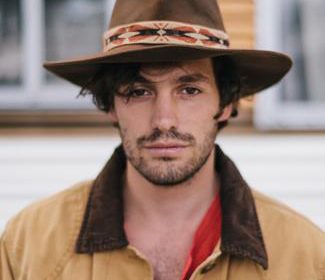 New Tracks on Laurel Canyon Radio – November 15, 2017
It's official! Laurel Canyon Radio is three years old! Drop us a line, send us a present, tell your friends to listen, grab a bumper sticker or a T-shirt, put us on your list of favorite stations (we are now broadcasting on I-Tunes radio). From what we understand, we should be here awhile longer before technology sweeps us away with everything else hand-curated.
But in the meantime, here are some hand-curated tracks new on the station this week:
1) "Stolen Hearts" – Blitzen Trapper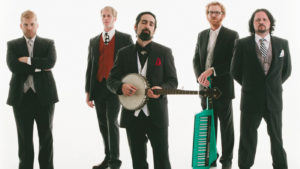 Taken from a rock-opera the Portland band based Americana-rockers started performing last year, called "Wild And Reckless" (which shares its name with the new album). The production dealt with issues like heroin, desperation and true love and those themes are maintained on the record.
Eric Earley, the group's singer and songwriter, talks about having "stories upon stories" to tell and the narrative here is dominated by tragedy, tough luck, long series of bad decisions and even trailer park horror.
A former cop becomes a drug dealer after rejecting his sergeant's "invitation" to go rouge ("Rebel"), a rape victim uses her mom's gun to take revenge ("Joanna") and a young couple steals a truck and a checkbook and all they manage to do is get "wasted, lost and lonely" ("Love Live On").
When you're working class, it seems you can only be down and out and the only place to go is a little further down.
Musically, the band feels right at home in the Americana neighborhood they fully moved into on their previous album — "All Across This Land" from 2015. The influences of Tom Petty, Neil Young, Bruce Springsteen and Bob Dylan are easy to spot but there are also echoes of Stan Ridgway and J.J. Cale in some of the grooves.
2) "Bluebonnet Highway" – Vandoliers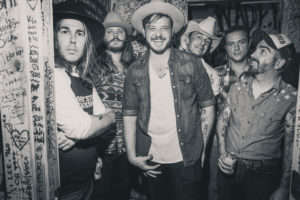 Not entirely abandoning his cow-punk routes for a cleaner classic rock kind of sound, lead singer Josh Fleming serves up a spot-the-influence country rock sound barely heard on the radio anymore what with all the well-scrubbed all-hat no cattle types running loose across the FM dial. Sometimes reminiscent (to this listener) of middle-register Don Henley, it rocks harder and is clearly a paeon to both his small town Texas roots and the big city of Dallas.
3) "Myrna Lee" – Wilco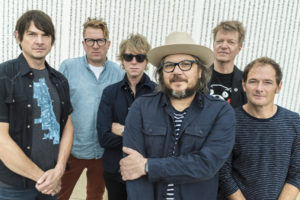 For those haters and losers who claim that Laurel Canyon Radio skipped over most of the 80s, 90s and 00's to get to the bands currently mining the Laurel Canyon sound just has to tune in to this golden nugget, about to be unearthed from Wilco's 1995 "A.M" sessions expanded release out on December 1. We've always been more partial to Jeff Tweedy's more Americana side and this slight track with its keening fiddles doesn't disappoint.
4) "Modoc County" – Robert Francis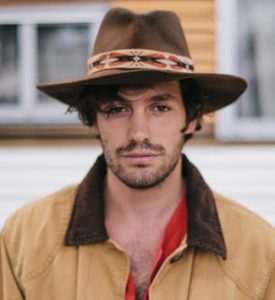 Robert Francis is no longer the wunderkind who, at 19, released a debut album of jaw-dropping depth and tenderness. He is better.
Francis, the mercurial folk singer who got his first guitar from Ry Cooder and was mentored by John Frusciante, will release his seventh album, "Indian Summer," on Nov. 3 via Aeronaut Records. The mileage Francis, 30, has piled up on the odometer of his experiences makes for rich lyrical grist on the new album, which, in songs that range from spare folk and blues to road-ready roots rock, find the songwriter looking inward and outward.
As the album announcement points out: "Joseph Campau" chronicles the relationship between blue-collar residents and refugees in Hamtramck, Mich., the first majority-Muslim city in the United States. "Modoc County" follows a Native American couple's journey off a reservation in northeast California. "The Brand" comments on corporations that wish to be humanized and the artists that willfully sell out to them.
For the new song "The Magic," though, Francis — who played all the instruments on the "Indian Summer" himself — looked no further than than his own life. "From the age of 19 to 26, I spent my years traveling in a van," Francis explains. "My friends and I toured valiantly, onward, upward, downward and sideways. In 2014 at a homecoming show in L.A, I met my girlfriend. I haven't been on a national tour since.
"Musicians will agree that life on the road will make you dream of normalcy. If you're gone all the time, how do you lay a strong foundation at home, one that can't be fucked up on the road? When we moved in together, I knew we trusted each other enough to start touring again. Moreover, neither of us liked the idea of being too comfortable because in longing, there is magic, and that is what we're all searching for or trying our best to hold onto."
5) "My Lady's On Fire" – Ty Segall
Following earlier one-off releases "Alta" and "Meaning," the ever-prolific Ty Segall has a new track out today, "My Lady's On Fire." The song, which Segall debuted on tour this year, is less fuzz-rock and more pop-influenced than previous releases, featuring a jazzy saxophone solo and a jangly electric piano. Segall will be performing two benefit concerts in December at Teragram Ballroom downtown.