New Tracks on Laurel Canyon Radio – September 14, 2016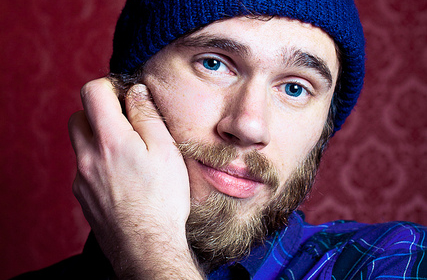 New Tracks on Laurel Canyon Radio –  September 14, 2016
A chilly breeze blows through our fair city today and although it probably hardly means the end of the summer here in LA, it's kind of a nice respite from our typical hot ass September, so we thought we' d fill you up on a diet of comfort songs to keep you warm during our "cold snap".
"The City Nowadays" – L.A. Salami
This brit agit-prop poet is either the next big thing or I don't know what.  His chain rattling laconic delivery and crammed-to-the-gills lyrics certainly have a lot to say about poverty and racism and make for compelling listening….the line that gets me so far…"that's why slaves pay when the price of freedom won't go down".
"Get Low" – James Vincent McMorrow
This song is a chill slice of melancholy from the Irish singer-songwriters' new album.  More about the album: Written in constant transition – and recorded between Toronto, Dublin and London – 'We Move' is James Vincent McMorrow's most expansive, generous and ambitious record to date. There is, on the other hand, something more stripped-back – vulnerable, even – surfacing for the first time: far from the dense, protective imagery at the heart of 'Post Tropical', 'We Move' is ultimately a record open in its portrait of anxiety and social unease. For McMorrow, it's about celebrating mental fragility – and how we move forward in life – rather than "people listening to my songs and believing that I'm out in the forest all day long, thinking about trees. Because I'm actually at home, trying to convince myself to go out and get milk."
The first steps to 'We Move' took place in 2014, when James – having been asked to write for different artists' projects – started sketching out ideas for others on tour (and subsequently stopped over-analysing his own work). Intent on doing the opposite of everything he'd done thus far, McMorrow then came off the road, but kept exploring: first through Barcelona, then Canada, and stopping in Los Angeles for six particularly fish-out-of-water months, where the songs for the album crystallised. He returned to Dublin determined not to just produce another album himself, but to work with people who could articulate the unique world he heard in his head ("I grew up wanting to write songs like Neil Young but produce them like The Neptunes"). And so James reached out to a few key co-producers he'd met whilst travelling, who formed the backbone of 'We Move': namely, Nineteen85 (Drake, DVSN), Two Inch Punch (Sam Smith, Years & Years), and Frank Dukes (Kanye West, Rihanna). Mixing took place largely in Miami with one of McMorrow's all-time heroes, Jimmy Douglass – known for his work from Donny Hathaway through to Timbaland – who finessed the record's warm, vintage yet forward-thinking feel.
The result is an album about movement – geographically, mentally, emotionally – which remains focused on finding your place in that future. First track 'Rising Water' is starkly-produced and skyscraper-sized in its sense of catharsis ("I never once was sad for what I've done"): 'Evil', meanwhile, questions whether you might in fact be a bad person, because you don't see life the way other people do (its tone is celebratory rather than ominous, however). Heavier still is 'I Lie Awake Every Night', which sees James address for the first time the eating disorder he has battled since he was a child ("it's about lying in hospital when I was a kid, thinking I shouldn't be there, and trying to reconcile those two things"). 'We Move' reacts against McMorrow's instincts to obscure ideas such as this, and ultimately embraces a shared, collective awkwardness, and the idea that maybe we're all putting on a brave face in some way.
Beginning with Rising Water, 'We Move' continues a remarkable journey for the Dublin-born singer and songwriter, whose early work offered little clue as to the sounds and situations that would follow. It's a remarkably assured collection, informed by this idea that you might not have to listen to others when they tell you how they think life is supposed to go; and that as you grow up, you lose things along the way. Rather, 'We Move' suggests it's possible to keep what you want to keep, and lose what you want to lose.
"Abbie" – Richard Shindell
It's nice to hear new music from folkie stalwart Richard Shindell who, aside from an okay duet album with Lucy Kaplansky last year, has largely been missing from the music bins for the last 10 or more.  This is a straightforward folk-pop good natured tune that finds Shindell quite pleased with life.  From his new album "Careless", just released Friday and available independently from Shindell's website.
"Whipoorwill" – Darlingside
This harmony-loving quartet from Massachusettes is back with a song they released to their fans (and us) directly via email.  Who are we to look this delightful but blue track from their sound cloud days of 2014 in the mouth?  Not us!
I cannot make heads or tails of the titles of the new release from Bon Iver, but there are certainly plenty of aural delights of what could be argued as fully realized songs.  This one, with its deep emotionality and resonant lyrics score big so far among our listeners.  The album was played last Friday front to end as a set at The Eaux Claires Music And Arts Festival (the whole set is below).
Bon Iver debuted a full set of new material during their Friday performance at Wisconsin's Eaux Claires Music & Arts Festival, an event frontman Justin Vernon founded along with the National's Aaron Dessner in 2015. The new music will constitute a brand new album called 22, A Million, dropping Sept. 30 and available now for pre-order. This is Bon Iver's first record since releasing Bon Iver, Bon Iver, the follow-up to 2007'sFor Emma, Forever Ago, in 2011. That album earned them two Grammys: one for Best New Artist and another for Best Alternative Music Album.
Vernon previously revealed Bon Iver would be playing "a set made of NEW music" at Eaux Claires (where they also played new songs last year) in a June tweet. Then in July, the band released a cryptic video with the caption "#22days." They began posting artwork on their Instagram the week leading up to Eaux Claires, and Stereogumnoticed that a new mural reading "22" appeared in Brooklyn around that time. "It might be over soon," the mural read.
Although this is their first collection in five years, Vernon released an album, Repave, with the Volcano Choir in 2013, and collaborated with Kanye West — who recently called Vernon his "favorite living artist" — on Yeezus, and James Blake on "I Need a Forest Fire." "He's just got his mouth and gold just falls out," Blake told EW in May.
Vernon has mostly kept mum on the status of a new Bon Iver record, but he did comment on the possibility of one when he spoke to Grantland prior to Eaux Claires' inaugural fest in July 2015. "I've been taking it really slow," he said. "I don't mean to get all cerebral about my art, but I've been trying to collect improvisations and collect moments. Like, real moments, [and] put them in a pot and serve them up."
"Our show is our main focus," he continued. "It's just about, Play the show and put all of our energy into one show — for once in my life, let's just play one f—ing show and care just about this one show for a goddamn change."
Here's the full 22, A Million tracklist:
22 (OVER S∞∞N)
10 d E A T h b R E a s T ⚄ ⚄
715 – CR∑∑KS
33 "GOD"
29 #Strafford APTS
666 ʇ
21 M◊◊N WATER
8 (circle)
____45_____
00000 Million