New Tracks on Laurel Canyon Radio – Week of September 29, 2015

New Tracks on Laurel Canyon Radio – Week of September 29
We're feeling very indie this week and so we've got some pretty independent out of the way tracks for you to peruse this week.
• "Wax And Gold" – Tracy Bonham https://www.youtube.com/watch?v=eo0zidqEqYE

This lovely acoustic title track from Bonham's fifth studio release is a beautiful and uplifting canyon song if we evah heard one. While Bonham's twenty years in the recording business hasn't been the most prolific, this albums' steady Americana groove reminds us that she's still a vibrant artist with a lot to say.
• "You Make My Heart Move: – The Como Brothers
This straight forward A/C pop-rocker would have scaled the charts in the seventies but alas, our popular tastes have transmogrified into club banging and butt shaking, but that doesn't mean we can't still celebrate the pure pop joy of these New York based brothers.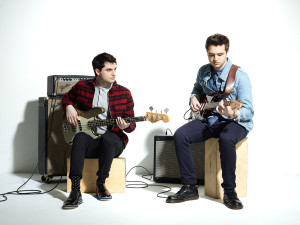 • "Shadow Play" – The Saint Johns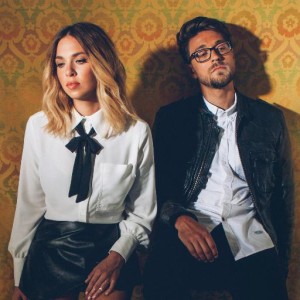 Directly out of the gorgeous harmony factory comes the debut single from Florida-based singer-songwriters Louis Johnson and Jordan Meredith. Grab their "Your Head and Heart – Live Sessons" here.
https://www.facebook.com/TheSaintJohns/app_178091127385
• "You Showed Me" – Jakob Dylan & Fiona Apple

Currently only available on Soundcloud, this is one of the tracks from a special concert "Echo In The Canyon" being held October 12 at the Orpheum Theatre, featuring Jakob Dylan, Fiona Apple, Beck, Magnetic Zeros, Cat Power and highlighting the creative spirit of the music of Laurel Canyon in the late 1960's. Hey Beck is involved, it's going to be good!
• Angel Appearing In A Small Café – Chris Trapper
Clocking in at a brisk minute and forty two, the first track off former Push Stars lead singer Chris Trapper, the witty lyrics and breezy acoustic sound makes this a lovely addition to Laurel Canyon Radio. We are anxious to hear the rest of the album "Symphonies of Dirt And Dust", available direct from the artist and elsewhere. A simply lovely track.