Sound Cloud Sunday – January 28, 2018

Here's the broadcast of this week's show!!! Click below.  Sound Cloud Sunday broadcasts live on Laurel Canyon Radio every Sunday at 3pm PST with a re-broadcast Monday night at 11pm.
Sound Cloud Sunday January 28 Edition On Laurel Canyon Radio
Working out some of the technical glitches from our debut episode last weekend, nothing could obscure the amount of talent we featured on the show, regardless of a couple of inconspicuous overdubs and amateur studio folderol. We not only got it together this week, technically speaking, but we are featuring yet another gaggle of supremely talented unsigned, should-be-signed and indie artists paying tribute to and building on the Laurel Canyon Sound (#laurelcanyonsound). As promised, we said we would fill you in with more information about the artists featured on our show and here they are:
The Rightly So – Blackberry Brandy
Hometown: Buffalo, NY
Album: Self-Titled Debut
Review Snippet: Gregory Zeis and Jess Chizuk write and sing folk and Americana music with elements from gospel, SoCal soft rock and even pop tossed into the mixture. Their sound is charming and features lyrical originality that's unusual for Americana-flavored music (yes we opened the show with them last week too!).
Website: www.therightlyso.com/
Lewis And Leigh – Keep Your Ghost
Hometown: Alvin Lewis is from Wales, Alva Leigh is from Missisippi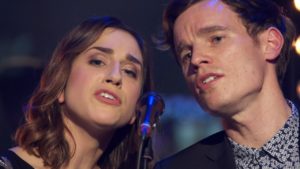 Album: "Ghost" on Celticana Records
Website: www.lewisandleigh.com/
Review Snippet: The pair started to write after meeting in London, though their lodestone is closer to Nashville – there's a touch of Gillian Welch to songs like There Is a Light and 4.19. They sing for the lost and lonely – hence the title, presumably – but the songs and harmonies carry as much sweetness as sorrow.
Palace Winter – Take Shelter
Hometown: Australian group based in Copenhagen
Album: From their sophomore album "Nowadays" out May 4, 2018 on Tambourhinoceros Records.
Review Snippet: "This is fast, urgent, plangent, with murmuring vocals and a hazy shade of wintry melancholia."
Website: http://www.palacewinter.com/
The Ghost of Paul Revere – Wild Child
Hometown: Portland, Maine
Album: Monarch (their 4th self-released album) available on Bull Moose.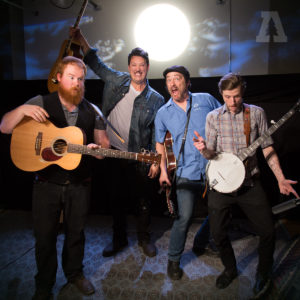 Next Time in LA: No time soon, but how's about a 500 mile drive to Bottlerocket in Napa on May 25?
Review Snippet: The Maine-grown, foot-stompin' holler-folk quartet create the type of music for which festivals are made.
Website: ghostsofpaulrevere.com
.
Jacob Thomas Jr. – Whiskey Roller Coaster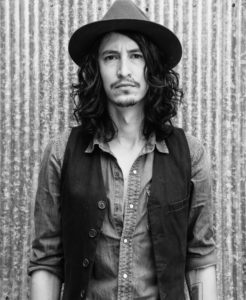 Hometown: Lafayette, LA
Album: Electric Sex (out February 16th – on Summer Dress Music)
Review Snippet: None to speak of.
Website: https://www.jacobthomasjr.com/ (not much there yet)
Sarah Darling – Where Cowboys Ride
Hometown: Des Moines, IA
Album: "Dream Country" on Be Darling Records
Review Snippet: It is difficult not to get swept up by DREAM COUNTRY as the tracks take you on a whimsical and inspirational ride about never giving up. The album also marks Darling's most sophisticated and honest music to date, reflecting where she is artistically, professionally and personally. Overall, an impressive record that captures the spirit of the ones who love to dream.
Website: sarahdarling.com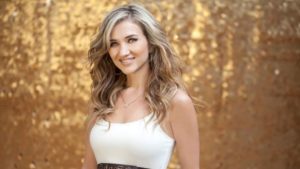  The Novel Ideas – Mountain
Hometown: Brighton, MA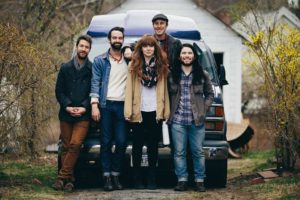 Album: Self-titled (4th album) – self-released
Next Time In LA: The Wayfarer/Costa Mesa – March 14
Review Snippet:
The Novel Idea represents a contribution to the country-folk
scene that balances love-and-loss melancholy with thoughtful instrumentation and
intricate vocal arrangements.
Website: www.thenovelideas.com
Ed Prosek – California
Hometown: San Francisco, CA (living currently in Brighton)
Album: Hard to say – a lot of Eps and indie releases all over (this track is from 2012).
Review Snippet: Californian singer-songwriter Ed Prosek is an artist of striking talent. His intimate vocals and songs of honesty, introspection and worldly observation set him apart from other young songwriters, combining a musical beauty and individual sense of arrangement with powerful and emotive lyricism to create music that is truly undeniable in every sense of the word.
Web Site: https://www.edprosek.com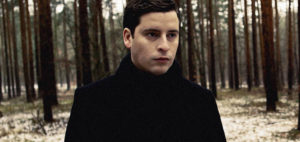 Chamomile & Whiskey – Sleepless Nights
Hometown: Charlottesville, VA
Album: "Sweet Afton" (their 2nd on Country Wide)
Review Snippet: This band has so much going for it: smart original tunesmithing, interesting cross-genre pollination and richly textured sonics.      

Website: https://www.chamomileandwhiskey.com
Red River Dialect – Kukkurippa
Hometown: Falmouth, Cornwall UK
Album: 4th album out February 2 "Broken Stay Open Sky" on Paradise of Bachelors
Next Time In LA: IF ONLY!!!!!
Review Snippet: The band stretches out a rhapsodic melody like a ribbon chasing the wind, the fabric undulating over a thumping drone of violin and low-lying guitars. "Kukkuripa" radiates a beaming light through Red River Dialect's delicate ornamentation — you can almost hear a smile at the edges of David Morris' Cornish quiver as he sings, "I see Kukkuripa in the pixels you show / And I see your heart / You drive through the snow / Careful yet bold."
Website: redriverdialect.com
Josienne & Ben – Chicago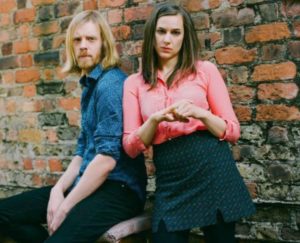 Hometown: London
Album: Seedlings All (out March 23)
Review Snippet: Josienne Clarke and Ben Walker specialise in melancholy, and the move to a new record label hasn't altered their approach. They constantly change styles on a set that's dominated by songs about dusk, the night and dawn, and the mood remains the same as they switch from Elizabethan balladry to country, jazz and 60s pop.
Website: https://www.josienneandben.com
Kevin Roy – The Morning Crow
Hometown: Winnipeg, Canada
Album: Heartworn Highways (indie release)
Review Snippet: The Heartworn Highways LP focuses heavily on staying true to one's roots – something the Hank Williams, Neil Young and Corb Lund-inspired Roy does in spades. He even attended Kelvin High School, the very same educational institute Young himself famously failed to graduate from.
Website: www.kevinroymusic.com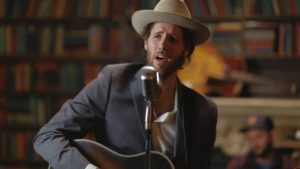 Caitlin Canty – Take Me For A Ride
Hometown: Nashville (via Vermont)
Album: Motel Boutique (out soon – her 4th indie release)
Next Time In LA: McCabe's Guitar Shop – Santa Monica on March 17
Review Snippet:
If you're a fan of Jeffrey Foucault, Mark Erelli, Gillian Welch, or Jason Isbell then you'll love this record. If not, buy this record anyway (you'll still love it!) and check out those folks too
Website: www.caitlincanty.com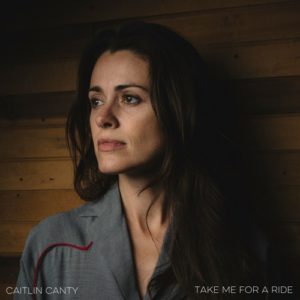 Sound Cloud Sunday – Laurel Canyon Radio